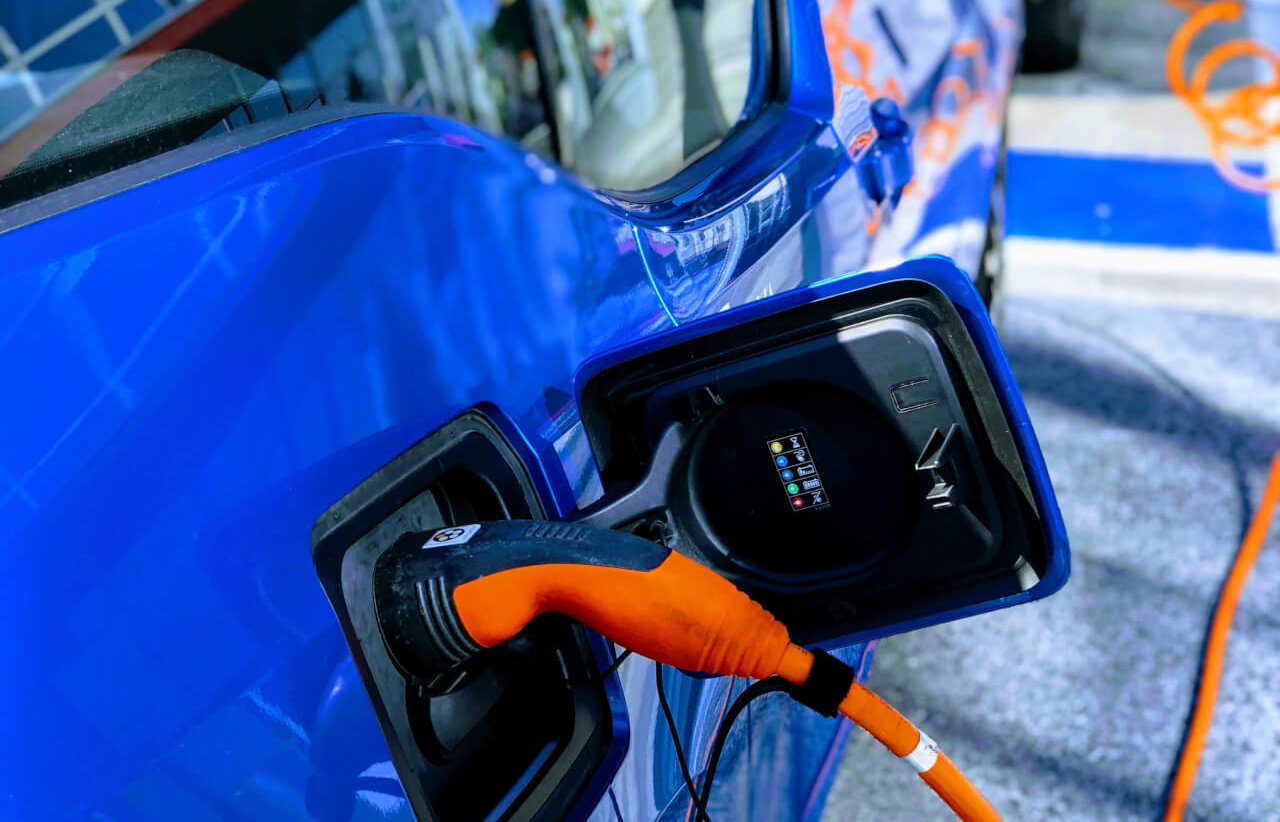 EV Fleet-Centred Local Energy System (EFLES)
Active Dates: May 2020 - October 2021
Number of Project Partners: 3
Lead Partner: UK Power Network Services
CRP Project Lead: Sefinat Otaru

EV Fleet-Centred Local Energy System (EFLES) is an innovative 18-month project funded as part of the UK government's Industrial Strategy Challenge Fund: Prospering from the Energy Revolution. The project is a collaboration between UK Power Networks Services, UPS, Moixa and CRP. EFLES builds on the technology and lessons learnt from CRP's SEUL project, which delivered smart charging to avoid an expensive upgrade of the local power network.
EFLES aims to accelerate the rate of fleet electrification by capturing the opportunities for further efficiencies, cost savings and revenue generation. The centrepiece of the project is the integration of Moixa's GridShare platform. This will monitor and forecast energy demand and optimise the portfolio of assets on-site, including:

Wider impacts of the project will be to:
Creat

e 

new revenue streams and reduce operational costs 

for electric vehicle

fleet operators

, helping to f

acilitate the rapid electrification of commercial fleets. 

 

Support wider electric vehicle take-up by improving access to rapid chargers.

 

Reduce emissions from transport and improve air quality in London and beyond. 

 

Build a more sustainable and resilient energy network. 

 
CRP are excited to be working with global package delivery and supply chain management company UPS to bring this technology to life. Their central London depot, based in London Borough of Camden, will be the test bed for this ambitious initiative, paving the way for the future of electric charging in urban areas.
Philip Heathcote, Head of Markets at UK Power Networks Services:
"We are delighted to continue partnering with UPS and Cross River Partnership to deliver this innovative project with Moxia that will provide further data and insight into how we can get more electric vehicles on the road in the most efficient and cost-effective way."

Simon Daniel, CEO of Moixa:
"This project shows how with the help of the Artificial Intelligence powered technology, like Moixa's GridShare, the world's biggest fleet operators can go electric and achieve their environmental ambitions."
Listen below to hear Claire Thompson-Sage (Sustainable Development Co-ordinator at UPS) and Alan Thompson (Head of Energy Technology Consulting at UK Power Networks Services) talking about UPS' journey to fleet electrification with future Net Zero:
For more information about the EFLES project please contact Project Manager, Sefinat Otaru.