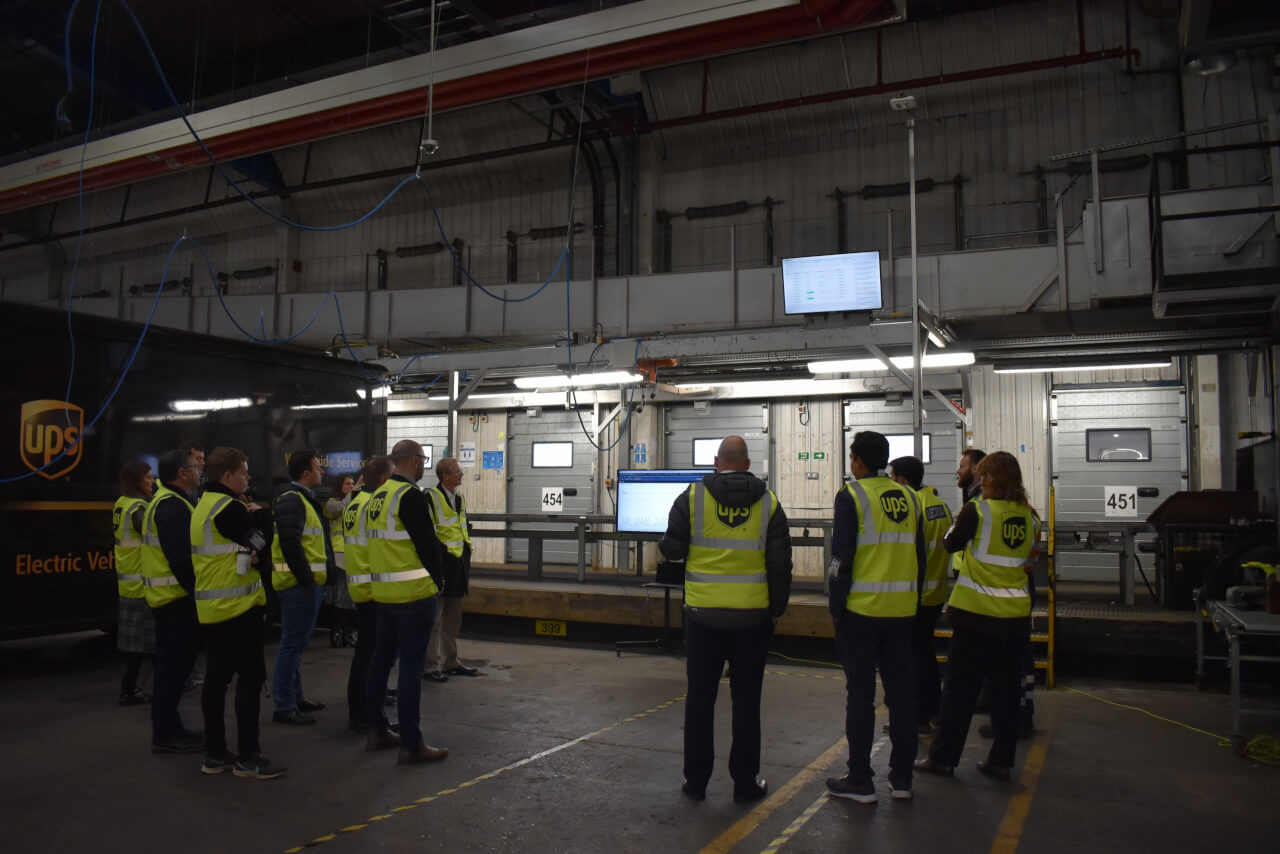 10 Chargers Installed – EFLES
5th December 2022 / Posted by Sefinat Otaru
Earlier this year, the Electric Vehicle Fleet-centred Local Energy System (EFLES) project came to an end. Over a year and half, CRP and project partners, UK Power Network Services, UPS and Lunar Energy (formerly Moixa), collaborated on this smart charging project that helps reduce the costs of fleet electrification and support the wider transition to electric vehicles.  Part of the project included installing 10 new charge points on the UPS Camden site. 
Since then, EFLES has been short-listed for several awards, and has won Major Project of the Year at the National Sustainability Awards. 
Read more about the project here or contact CRP Project Manager Sefinat Otaru (sefinatotaru@crossriverpartnership.org) for more information.