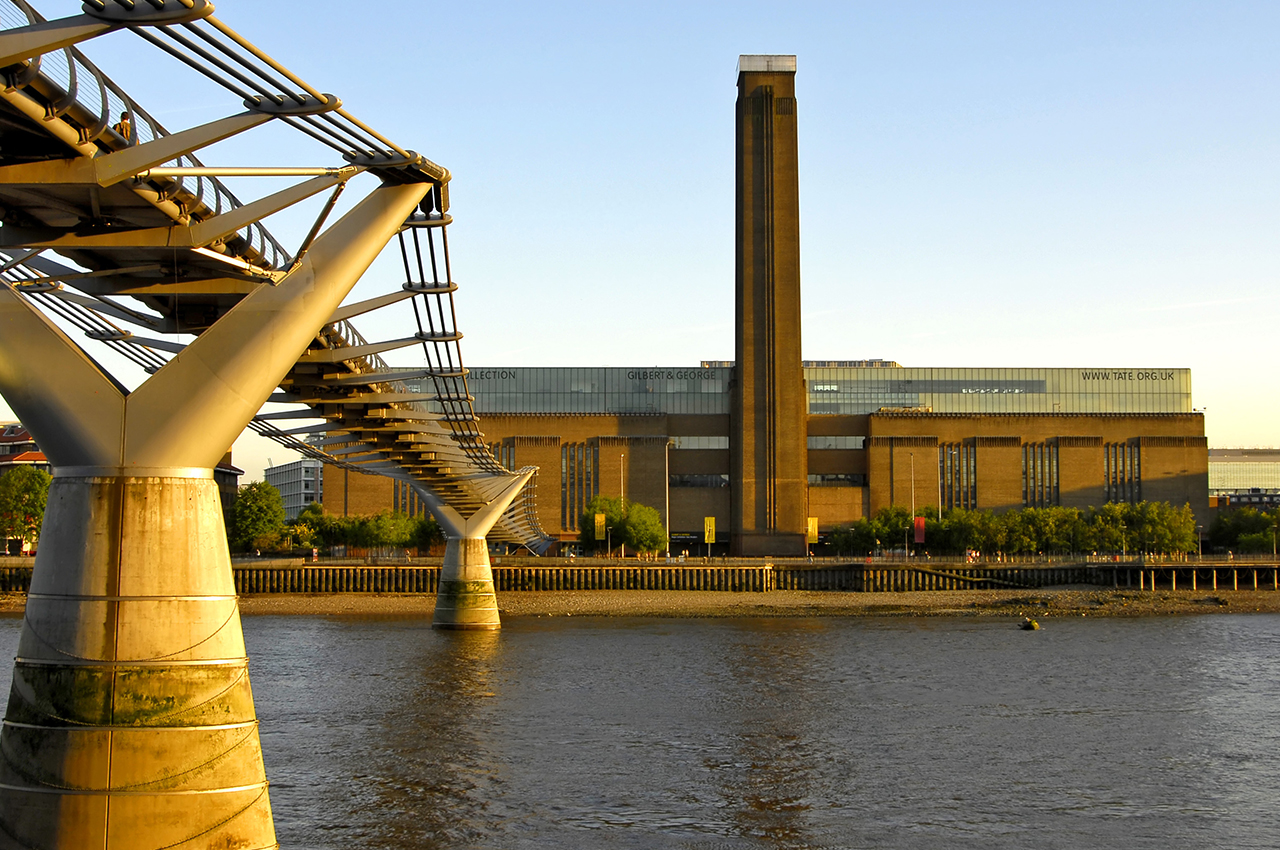 Culture
Active Dates: 1994 - Ongoing
Number of Project Partners: Multiple
CRP Project Lead: Susannah Wilks

Cross River Partnership (CRP) is a strong supporter of culture and the contribution that it can make to everyone's life, and looks to embrace and promote it fully through all of the projects that it delivers.

At a strategic level, CRP welcomes the Mayor of London's draft Culture Strategy, and is pro-actively feeding into the specific Thames Culture Strategy. CRP also sits on the Thames Forum People and Places group, and shaped the GLA's Report Improving Places: Culture & Business Improvement District partnerships.
Some examples of CRP projects that have successfully incorporated cultural aspects to add to the overall positive impacts include:
CRP was originally formed to deliver the Millennium and Hungerford Footbridges across the River Thames. The Millennium Bridge was specifically visioned to bring international and UK visitors from St. Paul's Cathedral north of the river to the newly-converted power station that became the now iconic Tate Modern art gallery.
CRP designed and installed the riverside walkway from Bankside to the South Bank, including working with its partners to ensure that the publicly accessible walkway was continuous and not interrupted by any of the new commercial and residential developments occurring.
CRP is providing advisory support to the Illuminated River project. CRP's support stretches all the way back to the original project concept, and developing a vision for a free external art light installation along the length of the central section of the Thames, to celebrate the River and its contribution to London life in the past, present and future.
CRP initiated the Thames Festival, which later became the Mayor's Thames Festival, taking place annually every September and engaging school children globally in artistic expressions displayed via parades incorporating different themes and ideas.
CRP worked with partners to create the Millbank Pier on the River Thames, to increase the availability of passenger river boat services to cultural and other destinations for central London residents and visitors alike.
CRP's Light at the End of the Tunnel project reimagined space, using art, culture and new business to tackle the severing effect of railway tunnels and viaducts and the spaces underneath them (railway arches).
CRP's Sustainable Urban Markets project has supported street and covered markets to maximise their contributions as valuable local community, cultural and economic hubs across London. This programme instigated the creation of the Mayor's London Markets. CRP is well-placed to continue to support local markets to maximise their cultural potential.
CRP has worked with many iconic London culture venues to support them to review their deliveries and servicing to reduce their negative impacts on local air quality. For example, CRP has advised Exhibition Road Museums (Victoria and Albert Museum, Science Museum, Natural History Museum), Roundhouse, St. Martin-in-the-Fields.
CRP can also deliver cultural events; projects; community/play streets; as well as support sustainability strategically in cultural industries.
"The Arts Council is highly appreciative of Cross River Partnership's strategic role and forward looking, holistic approach to regeneration in London. CRP is always open to new ways of maximising the contribution of arts-led initiatives alongside other community, economic and environmental initiatives, to the benefit of all who live, work and visit the capital." Joyce Wilson, Area Director, London, Arts Council England