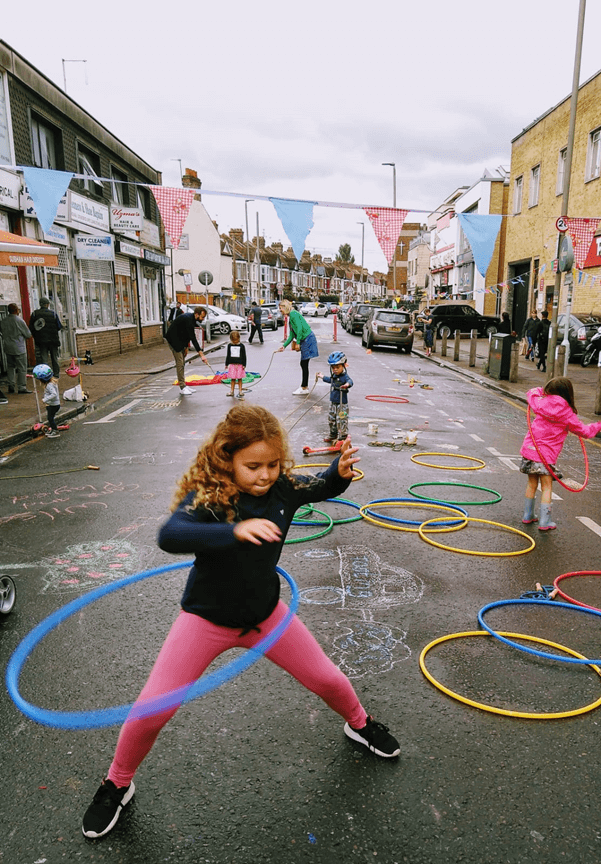 Power to the people
25th October 2019 / Posted by CRP Team
CRP's Tomos Joyce met with Wandsworth Council and community group, Tooting Healthy Streets, at Tooting Market in early October to discuss the Healthy Streets Everyday programme.
Tooting Healthy Streets is made up of business owners, residents and parents who have come together to improve local community concerns that Tooting's streets are polluted, traffic-dominated and unsafe for cycling and walking. The group, set up in under a year, have established a 4-point commitment plan to deliver active, safe, green and social streets and have already thought of creative ways to open up new and existing green spaces.
The meetings showed the creative solutions Local Authorities are finding to free up space for people and the opportunity that presents itself through the #HealthyStreetsEveryday programme to work together to effect positive and lasting change.
The meetings not only reaffirmed the value of community groups in the equation of strategic planning and people centred design, but it highlighted the serious concerns London's residents have regarding their own health and wellbeing.
As a part of the Healthy Streets Everyday programme we aim to collect information from community groups to help make their visions of healthy streets a reality.