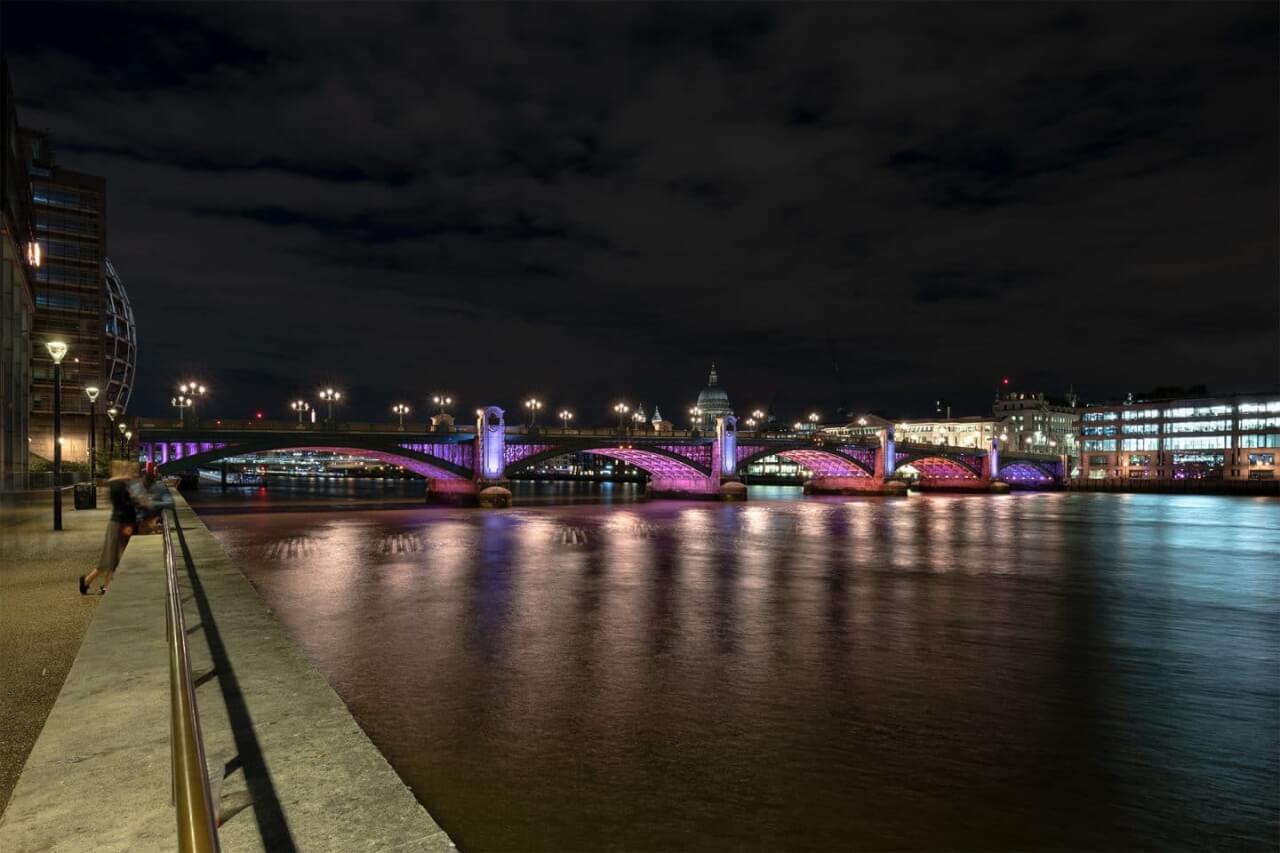 Illuminated River Exhibition and Project Launch
23rd July 2019 / Posted by CRP Team
CRP was honoured to attend the launch of the fantastic Illuminated River project on 17 July.  The first four of 15 Thames bridges were lit up by American artist Leo Villereal's installations, including the Millennium Bridge, one of CRP's flagship projects.
CRP has been extremely pleased to be advising the Illuminated River project right from the start.  We look forward to the lighting of the remaining 11 bridges, especially the Queen's Golden Jubilee Bridges.
Well done to Sarah Gaventa and all of her team at the Illuminated River Foundation!
The full Illuminated River website can be found here.
There is an exhibition all about the Illuminated River project running at the City of London Corporation's Guildhall Art Gallery.  The CRP team can highly recommend a visit.