Central London Sub-Regional Transport Partnership
Active Dates: 2009 - March 2020
Number of Project Partners: 12
CRP Project Lead: Tom Linton-Smith

The Central London Sub-Regional Transport Partnership (CLSRTP) enables collaboration and information-sharing between partner boroughs on key sub-regional transport priorities. CLSRTP engages in a range of projects to address these priorities which range from innovative pilots and trials, to forward-thinking research and strategy.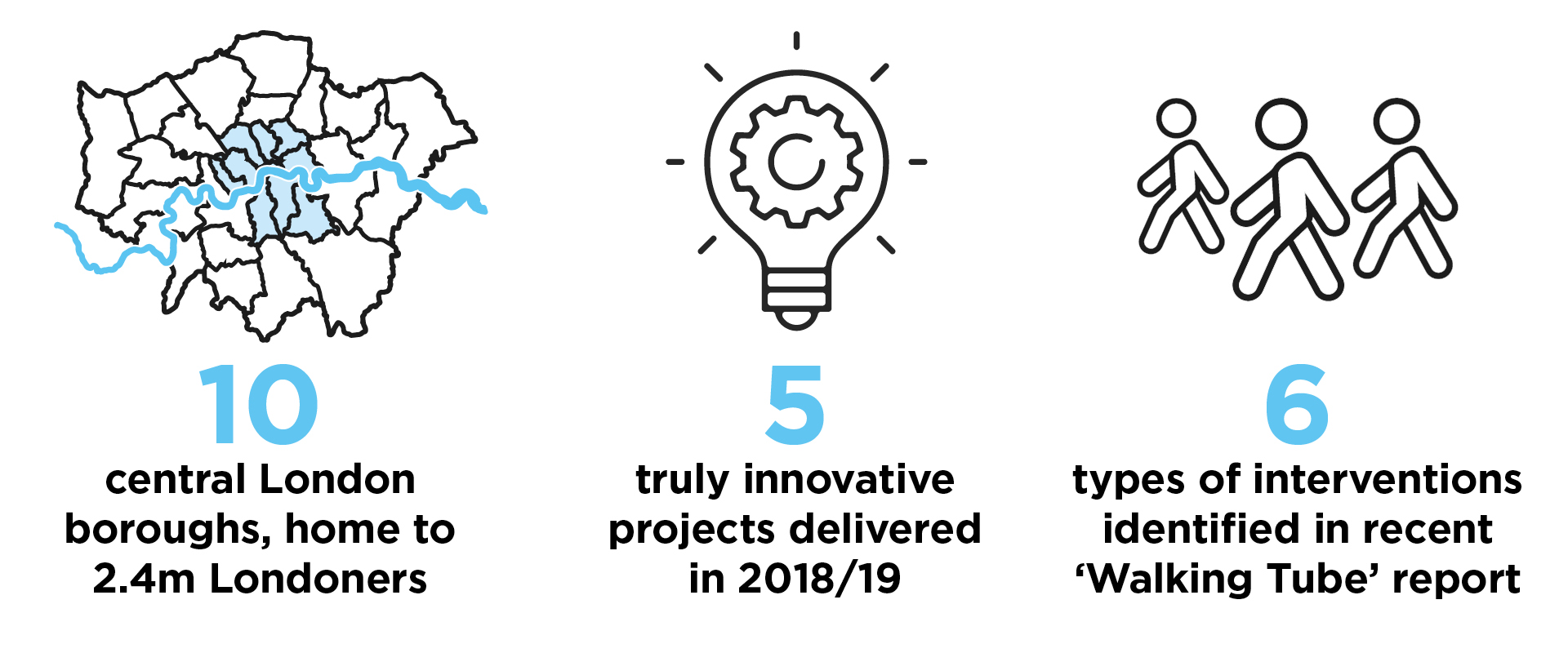 Cross River Partnership manages CLSRTP and facilitates the delivery of CLSRTP projects, on behalf of Transport for London.
The following projects were delivered in 2018/2019:
A study evaluating best practice in cycle logistics.
Installation of dual-purpose cycle stations to support active travel.
A review of network capability for EV freight for CLSRTP borough depots.
Reviewing funding innovations available to transport authorities.
A guidance document to support CLSRTP authorities in delivering the Mayor of London's Vision Zero.
CLSRTP has secured further funding for 2019/2020 and will shortly be announcing our new projects.