Clean Air Freight
Active Dates: May 2022 - June 2023
Number of Project Partners: 6
CRP Project Lead: Susannah Wilks

Clean Air Freight (CAF) is an Impact on Urban Health-funded project helping the freight sector to deliver clean air as part of the Guy's and St Thomas' Foundation. The project will minimise the harmful emissions from freight within the London Borough of Lambeth and the London Borough of Southwark.
The project aims to prepare for more rail freight deliveries into London, including investigating the potential of passenger trains, and also trial zero emission last mile logistics from a centre in South London.
By researching the challenges and potential for London stations such as London Bridge and Waterloo stations to be used for rail freight, this new Clean Air Freight project will help businesses and logistics companies considering rail freight understand if it could work for them.
CRP is also going to be commissioning a feasibility study into the practical infrastructure arrangements needed to implement increased rail freight into Lambeth and Southwark, including innovative combinations of freight with passengers.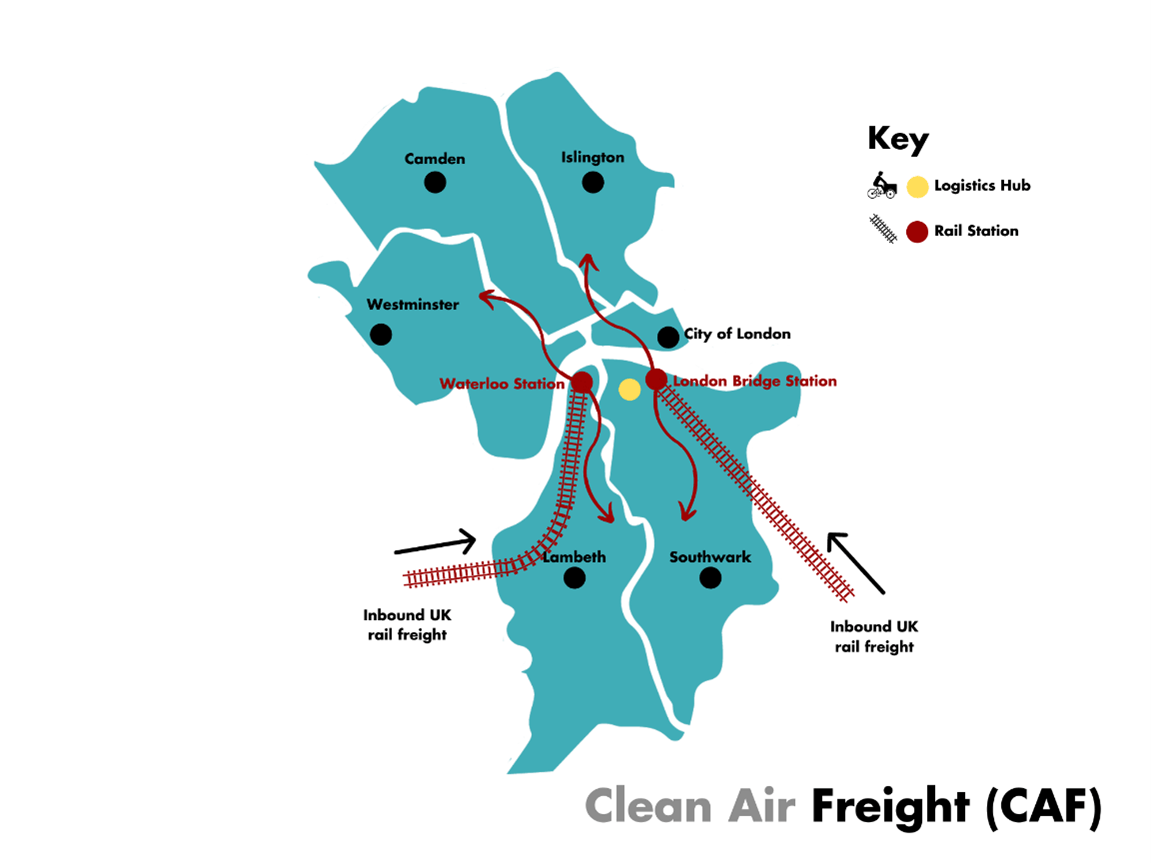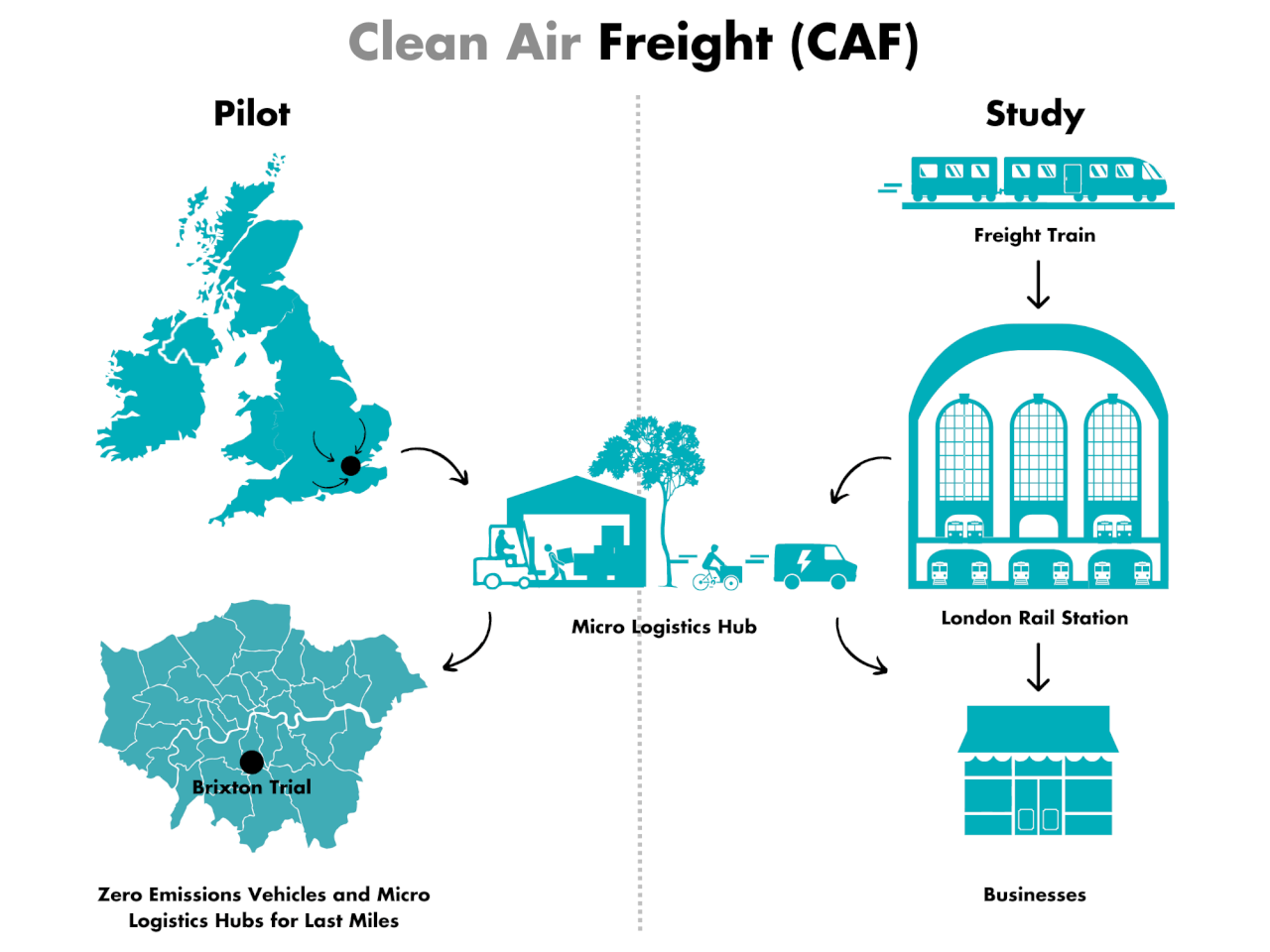 CRP's recent study, 'The Potential For Urban Logistics Hubs in Central London', found that such hubs/centres are important in supporting clean and efficient freight activity throughout London. CRP is seeking to break down barriers to last mile logistics centres by running a trial Zero Emissions Last Mile Logistics Centre.  Actual costs and other challenges will be identified and examined, and impacts on stakeholders and local communities evaluated. There will be a reduction in delivery trips during the trial, reducing harmful emissions. Findings will be shared widely amongst industry stakeholders in London and beyond.