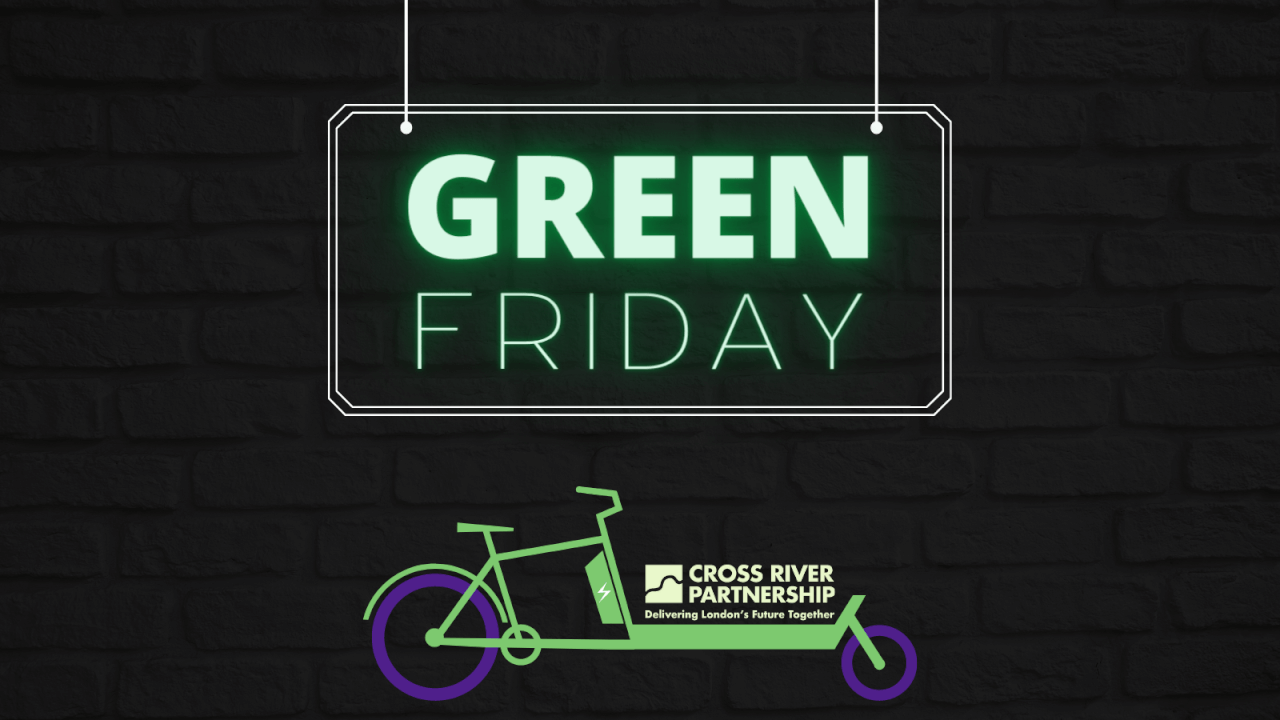 Turning Black Friday Green in Brixton
22nd November 2022 / Posted by Ross Phillips
Product deliveries this Black Friday is expected to generate 429,000 metric tonnes of emissions this year – the same as 435 return flights from London to New York! (Source: Waste Managed).
CRP's storage and cargo bike scheme is supporting Brixton's businesses to reduce the number of deliveries participating businesses get into central London by enabling them to bulk-buy, and increasing cargo bike deliveries from our storage location to our clean air champion businesses in Brixton.
Some of these brilliant Brixton businesses include:
You can still sign up if you are a business in Brixton by contacting CRP Senior Project Officer Isidora Rivera Vollmer isidorariveravollmer@crossriverpartnership.org/07929 868 879.