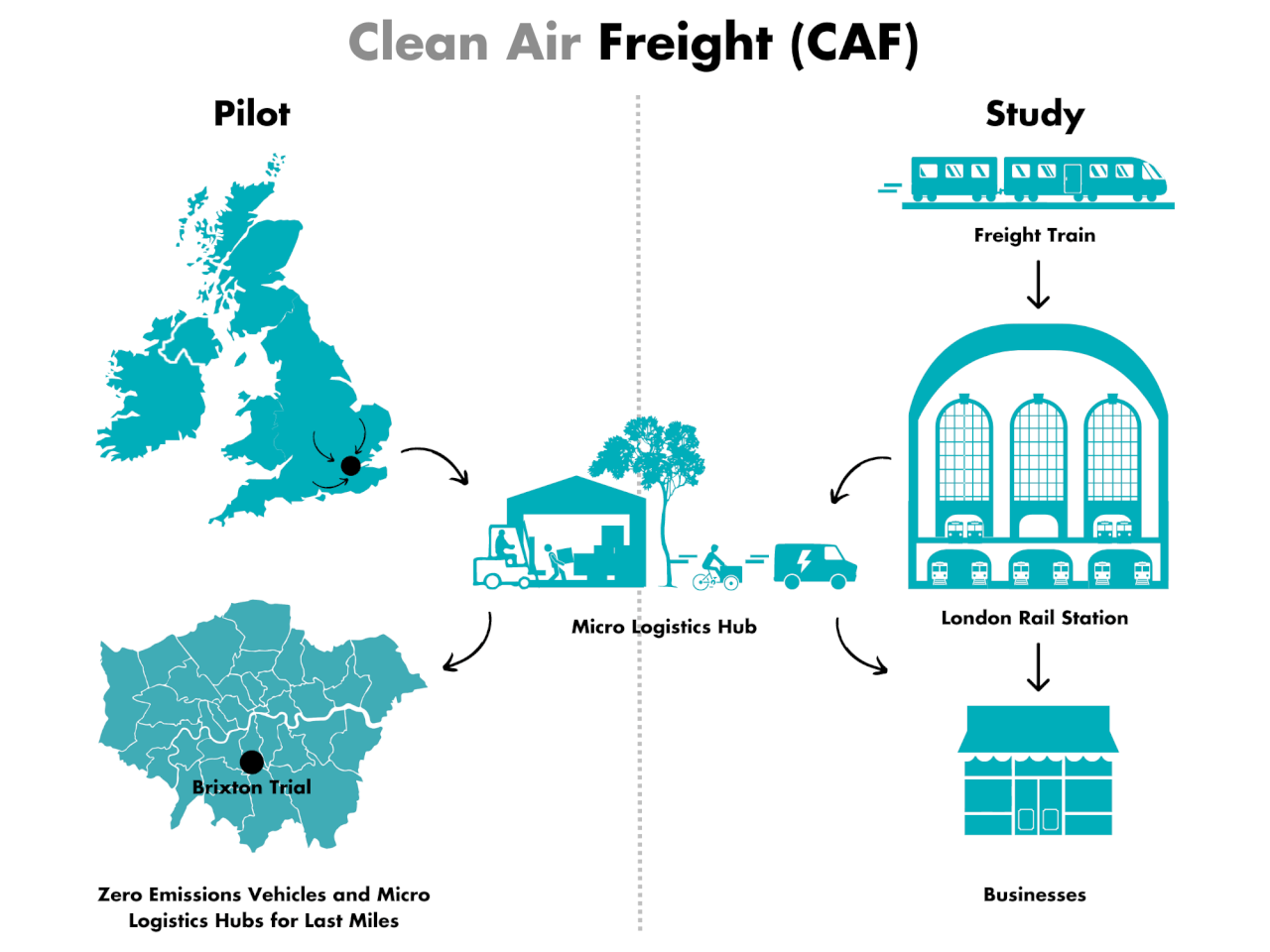 Funding Success: Clean Air Freight London
26th April 2022 / Posted by Susannah Wilks
Cross River Partnership has been awarded £180,300 of funding by Urban Health, part of the Guy's and St Thomas' Foundation, to minimise the harmful emissions from freight within London Borough of Lambeth and London Borough of Southwark. 
Work is already underway on zero emissions logistics and consolidation of deliveries to Brixton businesses working with partners Brixton BID and Pedal Me.
CRP is also going to be commissioning a feasibility study into the practical infrastructure arrangements needed to implement increased rail freight into Lambeth and Southwark, including innovative combinations of freight with passengers.
To find out more, please contact CRP Project Manager Kate Fenton.