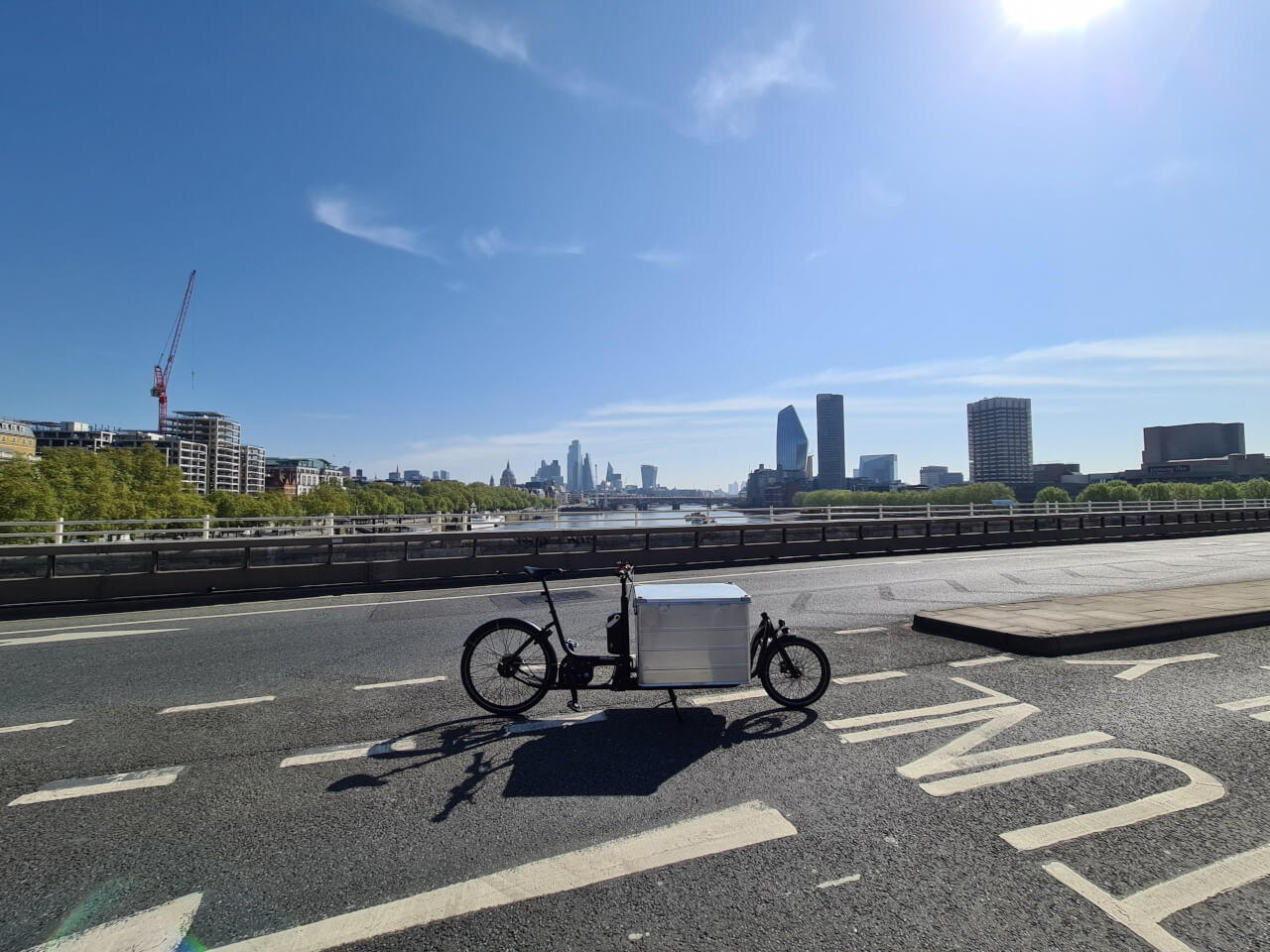 Clean Air Villages 3 Launches: A breath of fresh air during a time of crisis
5th June 2020 / Posted by CRP Team
What better day to announce the launch of Clean Air Villages 3 (CAV3), than on World Environment Day, a day in our calendars when awareness and action for the protection of our environment is encouraged.
CRP has funding from Defra's Air Quality Grant to deliver the CAV3 project, with additional match funding, with Westminster City Council as the leading partner. CAV3 will build on the success of phases 1 and 2 of the project which have delivered air quality solutions ranging from; London's first shared electric van for local businesses in Brixton; cargo bike schemes in London Boroughs of Wandsworth and Kensington & Chelsea; and a unique online resource, the CRP Clean Air Villages Directory of businesses offering deliveries and services via ultra-low emission methods. The project will work with businesses, communities and the health sector in 'villages' that have been chosen due to their high levels of pollution and human exposure. Solutions will be implemented that encourage long term behaviour change that results in improved local air quality.
The CAV3 project partners are: London Boroughs of Camden, Hammersmith & Fulham, Haringey, Islington, Lambeth, Lewisham, Merton, Richmond upon Thames, Wandsworth, City of London Corporation, the Royal Borough of Kensington & Chelsea and the City of Westminster, as well as Business Improvement Districts (BIDs) angel.london, The Fitzrovia Partnership, Northbank BID and South Bank BID.
As Clean Air Villages 2 comes to end and CAV3 commences, CRP was quick to respond to the COVID lockdown and has been able – in some cases – to adjust activities to provide focused support for pharmacies and food banks, using zero emission vehicles. CRP – with support from Defra – is adapting the CAV3 project activities in order to offer businesses, communities and the health sector support during these challenging times.
Lessons learnt in each of the 16 'villages' will be shared widely across regional and national networks to showcase working solutions to improve air quality for all.
For more information, please contact CAV Project Manager Kate Fenton.