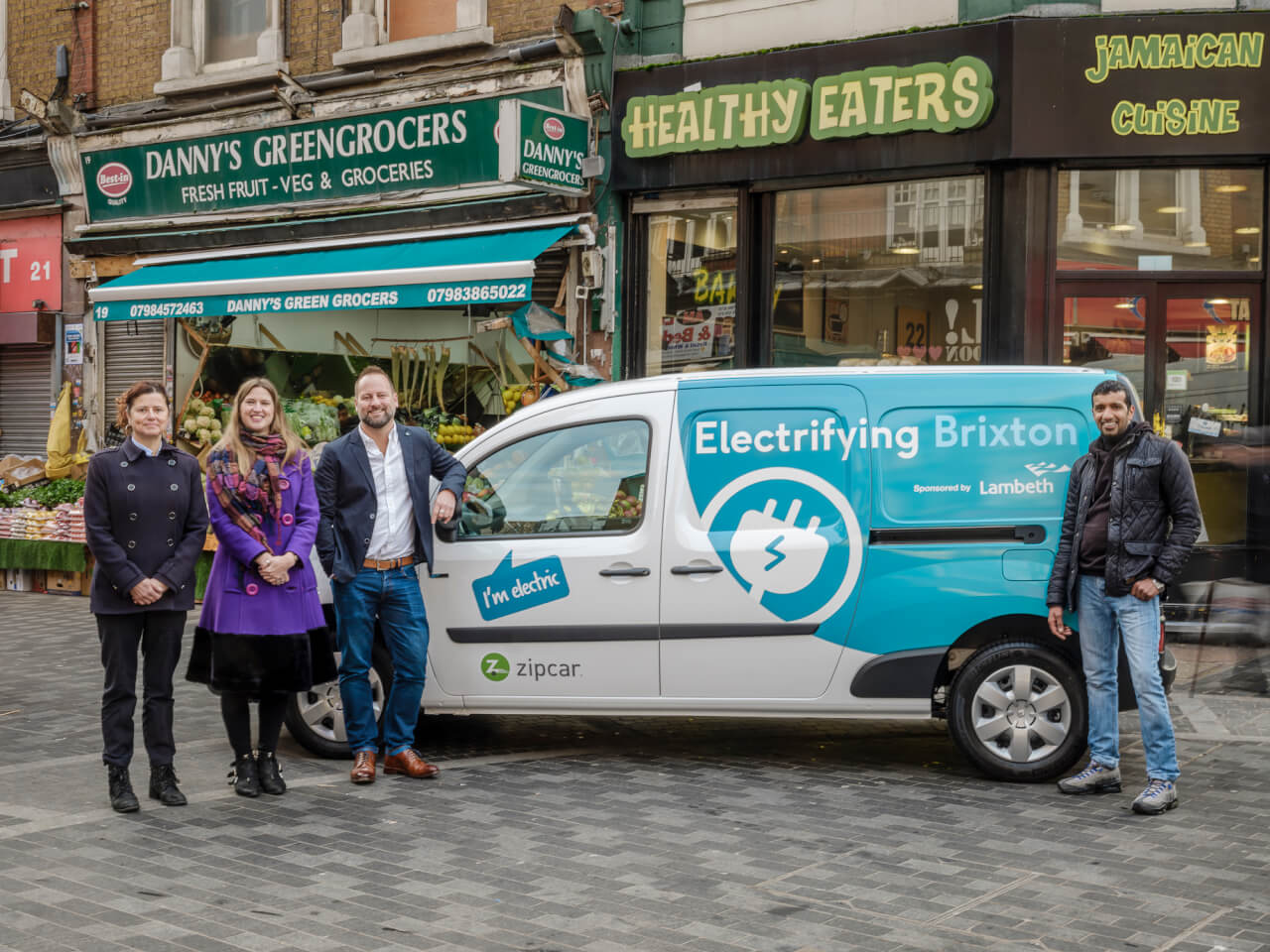 London's first shared electric van for businesses launches in Brixton
16th December 2019 / Posted by CRP Team
As part of the Clean Air Villages, Defra-funded Air Quality Grant programme and in collaboration with London Borough of Lambeth, Zipcar and Brixton BID, a fully electric van is now available for businesses in Brixton to use.
CRP business engagement in Brixton led to the development of an idea involving a shared electric vehicle. London Borough of Lambeth were able to secure funding for the vehicle itself and enable Zipcar to lease their first fully electric van. The Renault Kangoo ZE named 'Evie' will be free for the first year to local businesses.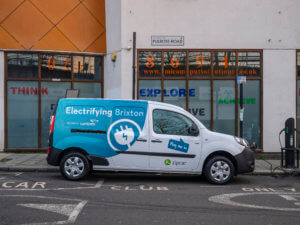 The scheme aims to promote behaviour change around the concept of shared vehicle clubs and electric vehicles. The scheme will reduce pollution in the area, as every journey made using the electric vehicle will result in zero tailpipe emissions, versus a journey made by a diesel equivalent, which would be highly polluting in comparison. The scheme's timing is critical, as the ULEZ expands into Brixton come October 2020. Many businesses own vehicles that are not ULEZ compliant. Deciding not to continue to own a vehicle for business use and using a shared scheme could be a real game changer for many businesses. It could significantly reduce costs and reduce the number of unnecessary journeys made, resulting in reduced pollution and congestion.
For further information, please contact CRP's Kate Fenton: katefenton@crossriverpartnership.org