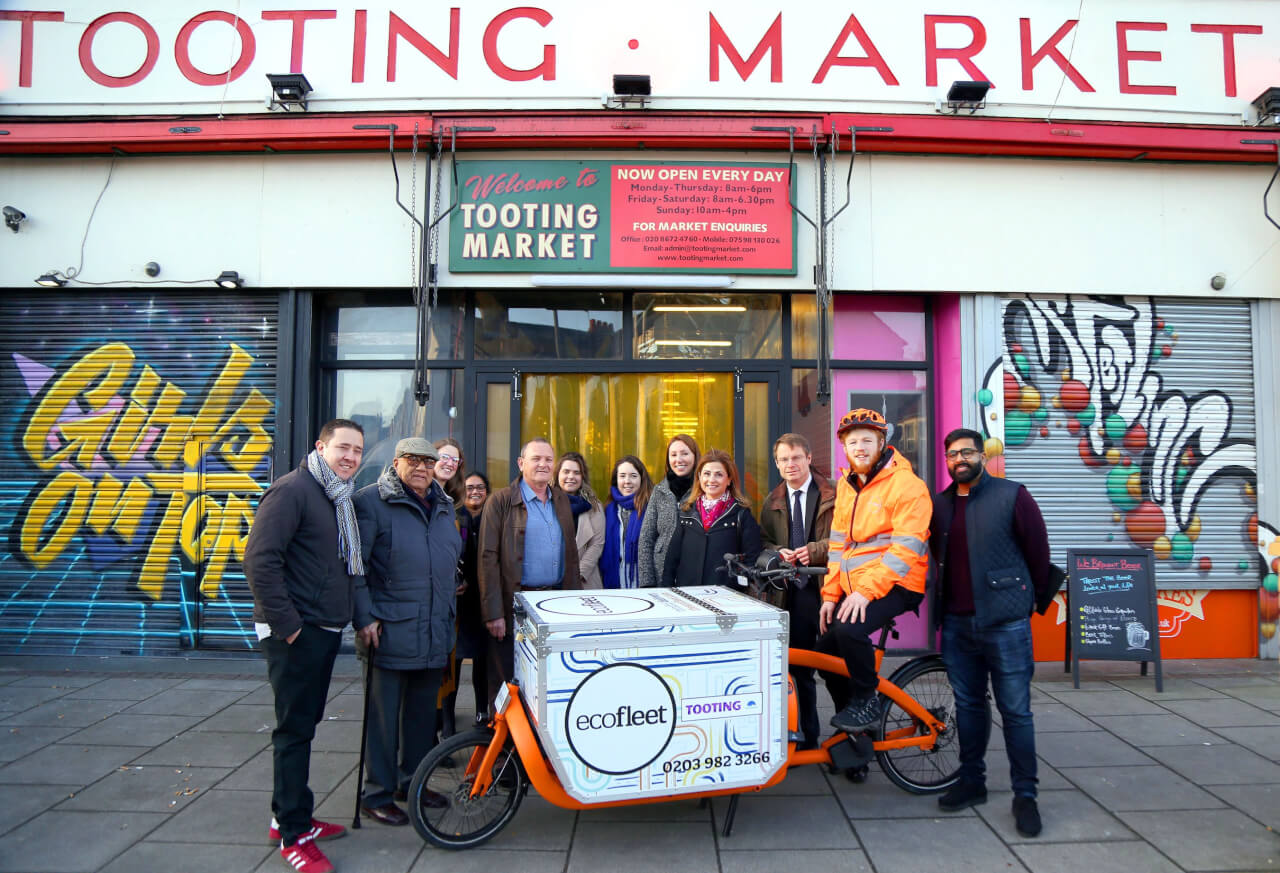 Air Quality Solutions Launched as part of Clean Air Villages
25th February 2020 / Posted by CRP Team
The past month has been an exciting time for the Clean Air Villages team, with many of our village solutions in place and being utilised by local businesses.
The Tooting cargo-bike scheme is running smoothly, with a successful first three weeks of business deliveries. Unwined have been delivering between their Tooting and Waterloo stores, Love Art are starting consolidation at the ecofleet hub and Wandsworth Oasis are also using the bike between stores. Check out our Twitter to see the week-by-week use of the bike by different businesses! The ecofleet bike will be in the Deptford area on Wednesday afternoons and Friday mornings, available for local drop-offs and pick-ups.
Businesses in Ladbroke Grove now have access to a free shared cargo-bike service for local deliveries. Family-run florist, the Flowered Corner, made great use of this on Valentine's Day, with their beautiful bouquets being delivered across north-west London.
On 28th February, CRP will be showcasing the Parcels Not Pollution service at a lunchtime pop-up event in W12 Shopping Centre, Shepherds Bush. Local businesses can utilise this service to reduce congestion in the local area and will able to sign up to the service at the event.
In Brixton, the shared electric van (EV) is being used regularly, with positive feedback received from those who have used the van so far. We are hoping to have the same success with a new shared EV due to launch in Fulham… keep an eye out for more details on this!
For more information about the Clean Air Villages programme pleas email Project Manager, Kate Fenton.