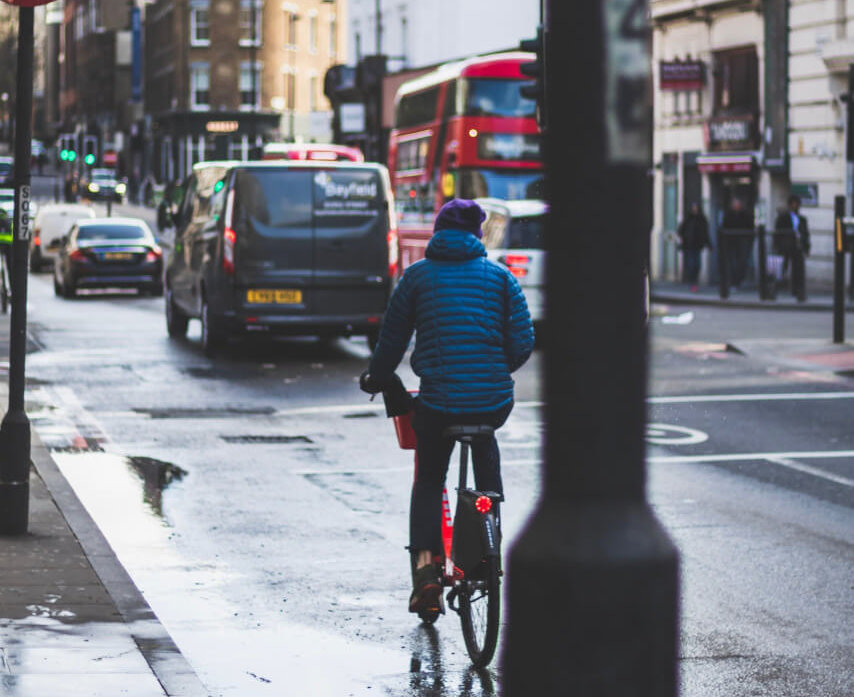 Green Transport Week
30th June 2020 / Posted by Ross Phillips
This week provides CRP with an opportunity to celebrate sustainable travel, even more so than we usually do! Throughout our Healthy Streets Everyday programme, we are working with our partners to encourage and share knowledge of improving streetscapes for more pedestrian and cycle-friendly neighbourhoods and streets and reducing car-free behaviour, with a focus on School Streets to encourage clean air and active travel for children.
Clean Air Villages relies on engaging with businesses to inspire sustainable behavioural changes and implement new low or zero emission delivery methods. Introductions of cargo bikes have encouraged zero emission deliveries for businesses such as Cooper's Bakehouse. CAV3 will build on this by continuing to work with businesses, but additionally working with hospitals (where feasible) and communities.
Through the Clean Air Thames project, CRP are retrofitting freight and passenger vessels along the Thames to reduce local pollutants. These busy waterways produce pollution through these vessels within the heart of London, so promoting greener initiatives can have a significant impact on London's air quality. CRP has encouraged collaboration and knowledge through the management and delivery of CLSRTP. The team have supported the production of guidance documents on cycling logistics and the Mayor's Vision Zero plans, and installed dual-purpose cycle stations to promote active travel.
Meanwhile, EFLES showcases some innovative technology as CRP works with partners to assess how technology solutions, such as AI software, can deliver London's aims to improve air quality, unlock job opportunities and deliver energy, cost and time savings for businesses in the UK and internationally.