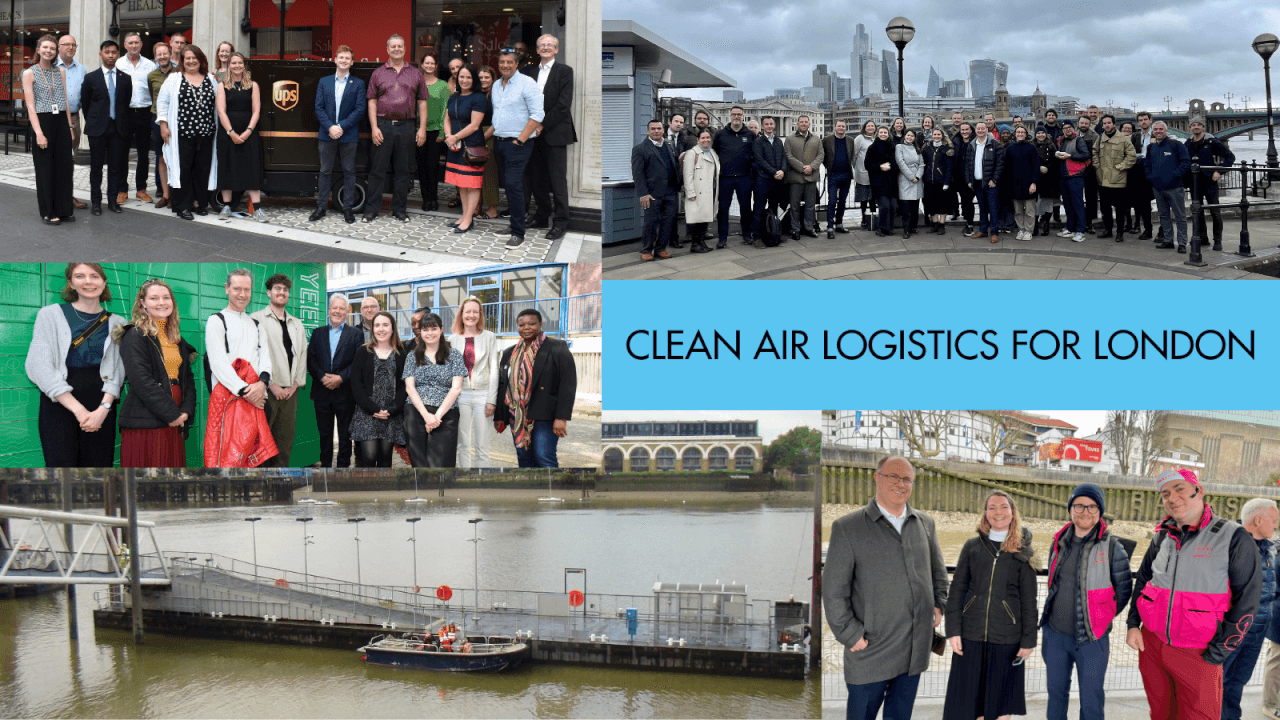 Clean Air Logistics for London: Thank You
18th July 2023 / Posted by Fiona Coull
It's the final month of CRP's Clean Air Logistics for London (CALL) Programme and CRP has been as busy as ever! Here's a quick overview of what we've been up to this month:
We've been working on an event to celebrate the launch of The London Light Freight Walking Trial. As part of this, there is an opportunity for businesses in the local area to see the e-walker in action and hear about how to get involved in the trial.
This month the third drop was successfully completed as part of CRP's 'River Freight Pilot – Part 2'. A Q&A session was recorded to help businesses understand how they can get involved.
The third month of data has been provided for the Westminster City Council Micro Logistics Hub trial. We will be sharing these in a final report once the trial is complete.
The retrofit of 'The Albert' (to make the vessel fully electric) is also nearing completion and the vessel has been renamed to Alb-E.
We have also sent out a request for proposal, for a courier to occupy an urban logistics hub in London Borough of Wandsworth at the Southside Shopping Centre. This will be delivered in a similar way to the hub with Westminster City Council and learnings will be shared as part of CRP's Smarter Greener Logistics (SGL) programme.
Several reports and models have also been commissioned in relation to the Waterloo Freight Hub. These are designed to show the impact of a freight hub at Waterloo station and highlight the economic, environmental and social benefits that this would bring to the local area and London more widely.
CRP would like to thank all of the partners involved in our Clean Air Logistics for London (CALL) programme for working with us to make it such a success.
For more information please contact CRP Senior Programme Manager Fiona Coull – fionacoull@crossriverpartnership.org