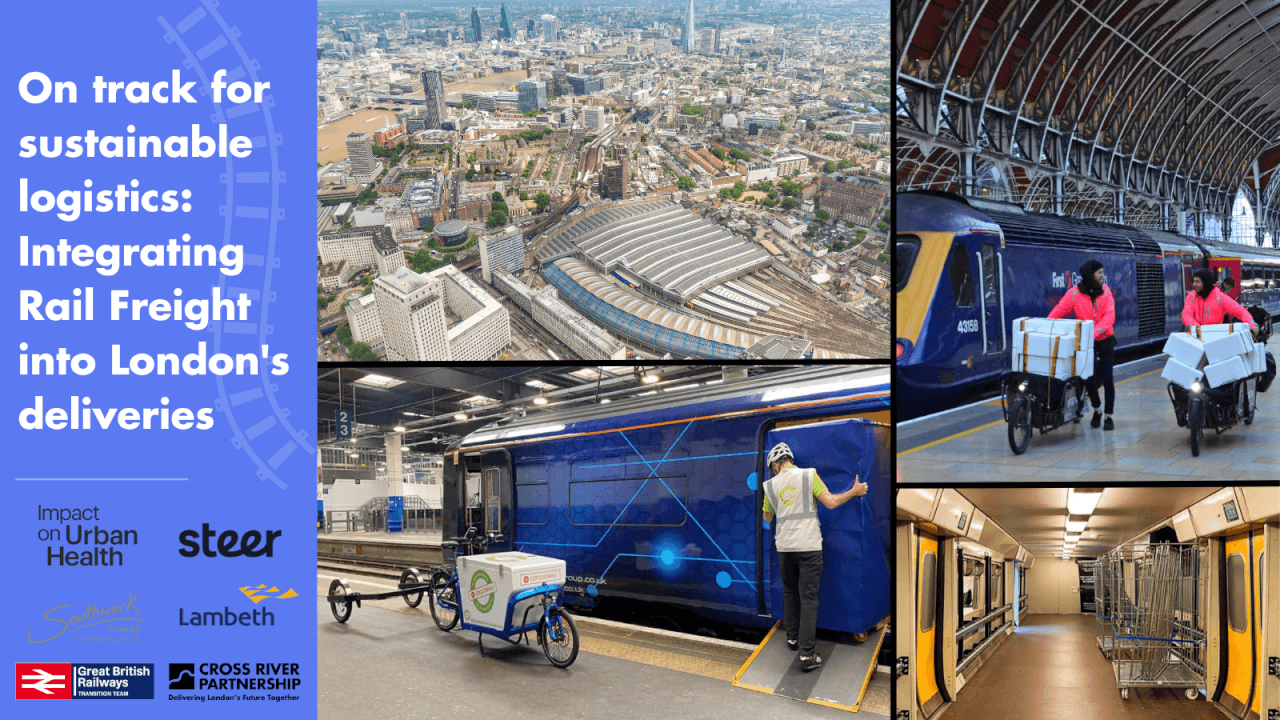 Unlocking the potential of rail freight in London
25th April 2023 / Posted by Ross Phillips
CRP is excited to launch its latest Rail Freight Study, On track for sustainable logistics: Integrating Rail Freight into London's deliveries.
The rise of low-volume, high-margin markets requiring fast delivery, such as fast-fashion, were identified as being suitable for fast rail freight. 4,000 tons of carbon dioxide (CO2) could be saved each year by using rail freight, which could take 8,300 HGVs off the road.
CRP commissioned transport specialists Steer to investigate the opportunity to use existing infrastructure in the London boroughs of Southwark and Lambeth to support efficient and sustainable movement of freight into Central London using rail. The project has been funded by Impact on Urban Health through the Clean Air Freight project. The report uncovers exciting space at Waterloo station that could be used for a trial, and explores two concepts for a potential trial:
"Passengers as Parcels" – Using existing high speed passenger services to move low volumes of goods into and out of stations in London.
"Dedicated Freight Multiple Unit (FMU)" – Using a converted high-speed passenger train to transport high volumes of goods from freight hubs into and out of London stations.
Visit the CRP website to read the full report and executive summary.  
If you have any questions, please contact Sustainable Transport Manager Ross Phillips rossphillips@crossriverpartnership.org.