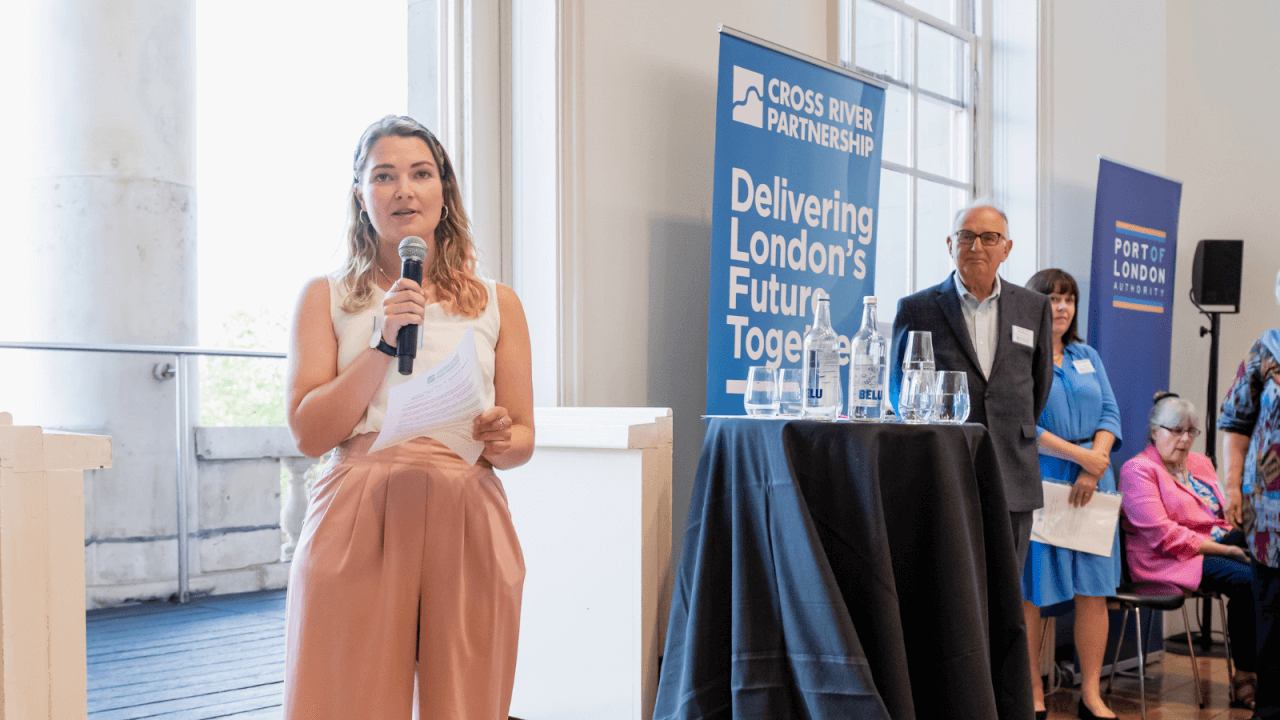 Smarter Greener Logistics Is Underway
17th July 2023 / Posted by CRP Team
CRP were delighted to celebrate the achievements of our Clean Air Logistics for London (CALL) programme at Somerset House at the end of June. The event provided an opportunity to reflect on the range of innovative projects that have been delivered in collaboration with our project partners. We would like to thank all those who attended and the event sponsors Defra, Port of London Authority  and  The Northbank BID! Please see images from the event here.
The June event also saw the launch of Smarter Greener Logistics (SGL), CRP's new Defra-funded project led by Westminster City Council in collaboration with 26 project partners. SGL aims to minimise the impact of freight on noise, air quality, traffic and pavement space by making improvements across 15 London boroughs and four London Business Improvement Districts (BIDs).
SGL will implement a range of Logistics Elements in order to clean up London's air, including:
Urban Logistics Hubs
Kerbside Management
Click and Collect/Parcel Lockers
Shared Electric Vehicle schemes & fleet electrification
Cargo Bike & Walking Freight deliveries
Logistics Sector Support
Monitoring to capture benefits
Project Wide Interventions
Watch this space for further SGL updates!
For more information, please contact CRP Senior Programme Manager Fiona Coull – fionacoull@crossriverpartnership.org