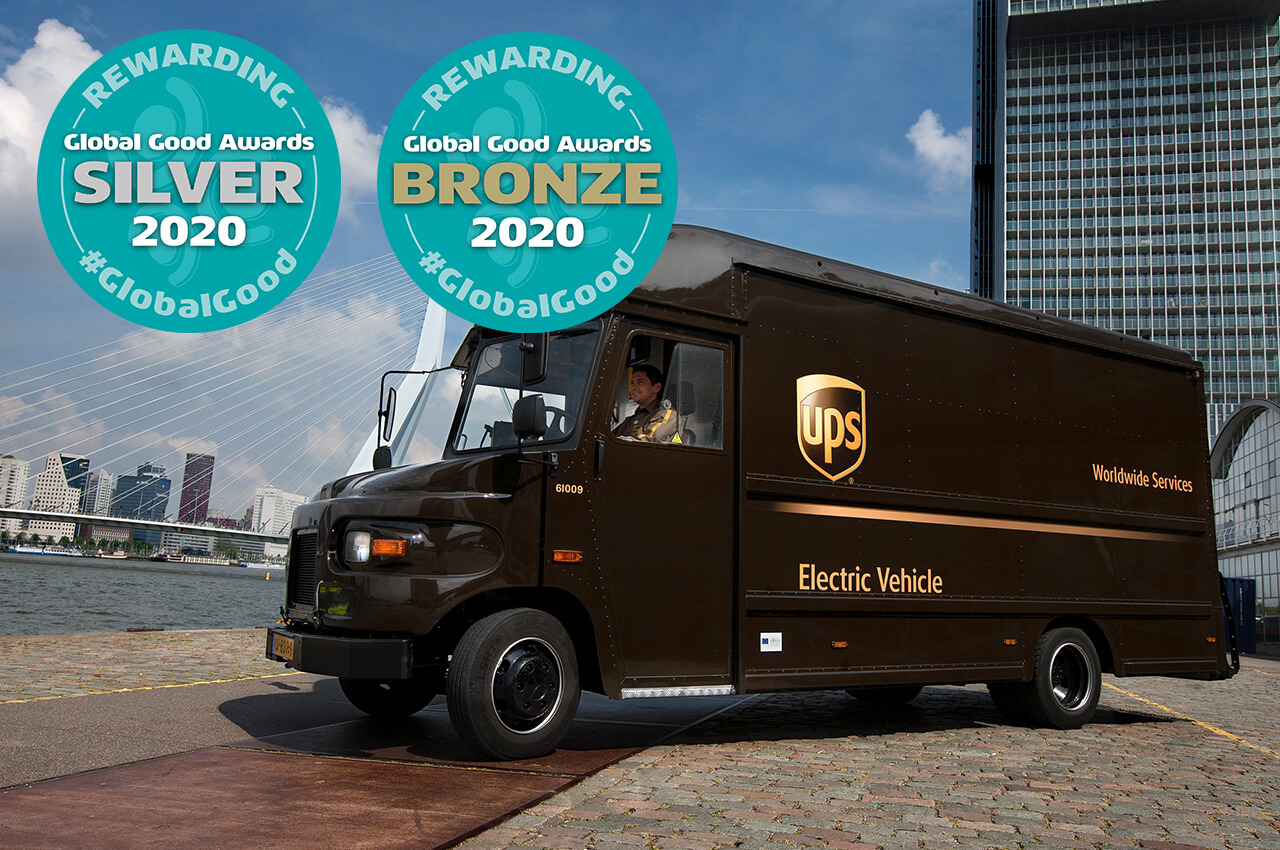 SEUL wins big at the Global Good Awards 2020! 
21st September 2020 / Posted by CRP Team
Here at CRP, we and our partners truly embed sustainability and innovation across all of our projects, past and present. We are delighted to be recognised at this year's Global Good Awards 2020, with our Smart Electric Urban Logistics (SEUL) project, delivered in collaboration with UPS and UK Power Networks, picking up not one, but two awards!
The Silver Technology for Good Award – recognising technology products that have generated a positive impact for the environment or community and helped to improve quality of life for people or the planet either on a local, national or international level.
The Bronze Special Judges Award for Innovation – recognising the three most innovative entries from across all categories in the 2020 awards programme.
We'd like to thank our valued partners for their continued expertise, support and drive to deliver positive change across London as part of our projects. These awards wouldn't be possible without you! The SEUL project has now come to an end, however the EV Fleet-Centred Local Energy System project is currently live, building on the technology and lessons learnt as part of SEUL to deliver further efficiencies, cost savings and revenue generation for the electrification of vehicle fleets to reduce emissions and air pollution.
For more information, please contact CRP Project Manager Sefinat Otaru.