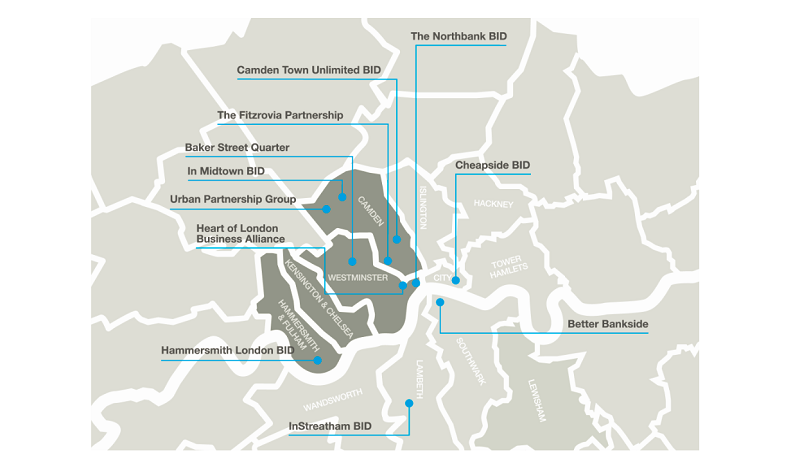 Mayor's Air Quality Fund 2 bid submitted
24th September 2015 / Posted by CRP Team
Great news! Cross River Partnership has submitted an application on behalf of the central London sub-region for the Mayor's Air Quality Fund round 2.
Cross River Partnership's application incorporated proposals from 12 BID and 4 local authority partners, which is a positive indication of how enthusiastic our partners are in addressing the poor air quality issue in London.
This new application is to expand on the interventions already being implemented by CRP and its partners with the Mayor's Air Quality funded – Clean Air Better Business (CABB) programme. Achievements to date include:
Mainstreaming Air Quality issues within Business Improvement District agendas
500 Air Quality toolkits designed to provide businesses with example interventions of what they can do to tackle the air quality problem
A business-facing air quality widget (please see an example here)
Delivery and Servicing Plans being piloted by up to 7 large businesses across central London
Encouraging the uptake of ultra low emission vehicles through a business engagement event for London's 'Go Ultra Low City Scheme' funding application
Zero and Low emission directory of suppliers
Supporting active travel and exposure mitigation through re-routing travel (Wellbeing walk and Pool bike scheme)
Communication campaign and promoting CABB activity via social media e.g. Twitter
Raising awareness amongst Private hire vehicle operators on air quality and offering 'drive-style' training.
The MAQF2 provides an excellent opportunity for CRP and partners to reap maximum rewards from the development time already put in for CABB and it also provides the chance to offer even more innovation and services, to business and residents.
Fingers crossed!.