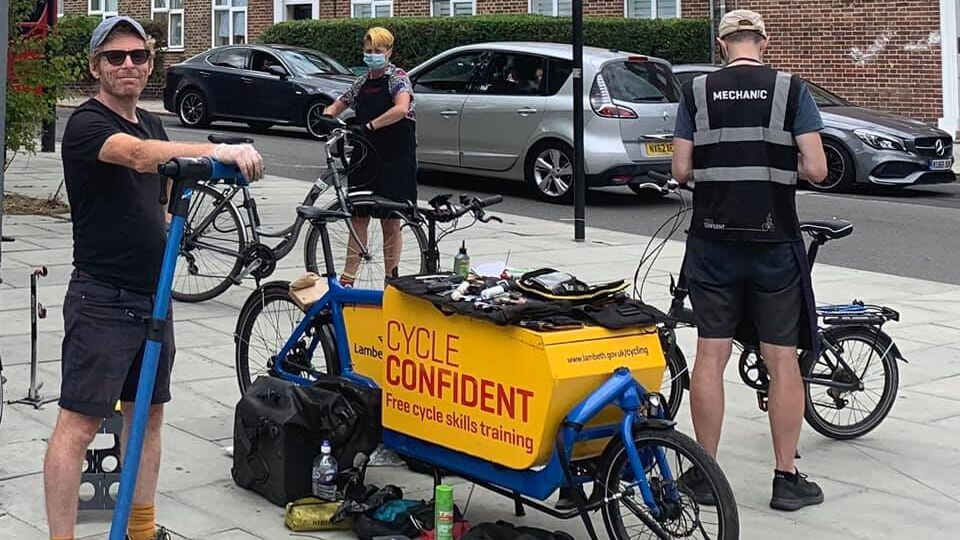 Healthy Streets Everyday March Round-up
16th March 2021 / Posted by Fiona Coull
With the end of the financial year drawing closer, March has been a busy month for Healthy Streets Everyday!
We have continued to deliver DrBike sessions with partners in the boroughs of Greenwich, Richmond and Tower Hamlets. We have also funded even more school street measures and we're on our way to publishing three additional case studies and a new guidance document discussing the benefits of monitoring.
March is also a month to reflect on everything we've achieved over the past 12 months. Although the pandemic has created many challenges for CRP and partners, we have managed to remain resilient and work together to deliver streets that are pleasant, safe places for all Londoners' to enjoy.
We can't wait to work with our partners to deliver even more Healthy Streets
initiatives in 2021 and see what the future will bring! CRP is extremely grateful to the Mayor's Air Quality Fund for making all of these achievements possible.
Here are just a few of the things the Healthy Streets Everyday Programme and its partners have achieved this year:
Installed additional cycle and scooter parking
Delivered Dr Bike sessions across London
Helped to fund three parklets across London and provide wider support through CRP's Parklet Guidance Document
Funded pollution sensors in Richmond
Carried out traffic and air quality monitoring across London
Provided a School Street Hotline to support London Boroughs with the delivery of school streets
Published a report on Mobility Justice to raise awareness
Green infrastructure
Supported and participated in the Clean Air Day London Summit
Delivered several knowledge sharing sessions as part of CRP's LiveShares
For further information please contact CRP Project Manager Fiona Coull.