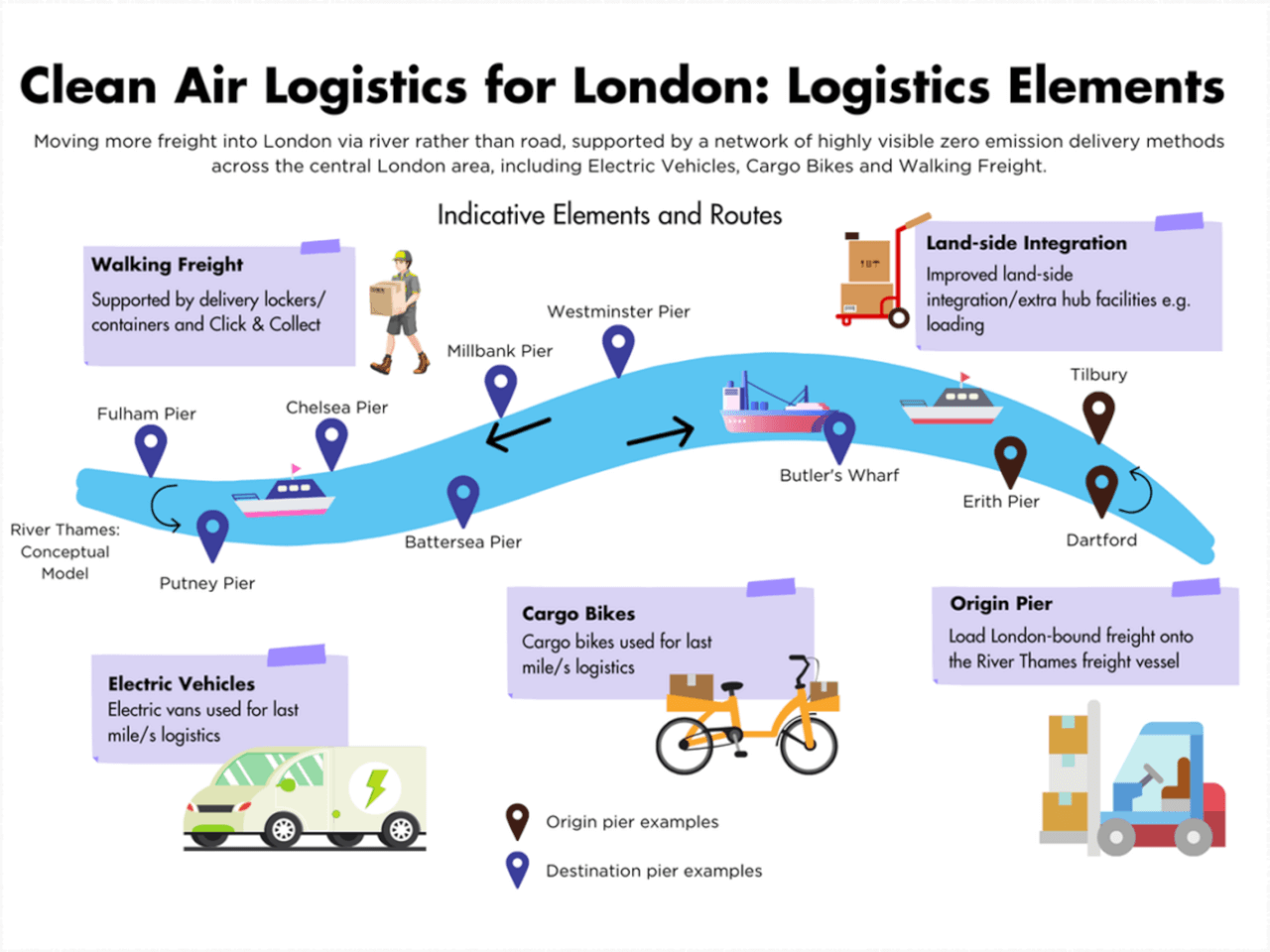 Funding Success: Clean Air Logistics for London
30th March 2022 / Posted by CRP Team
We are very excited to announce that we have been successful in our funding application to the Defra Air Quality Grant Scheme to launch Clean Air Logistics for London (CALL).
The project will move more freight into London via river rather than road, supported by a network of highly visible zero emission delivery methods across the Central London area, including Electric Vehicles, Cargo Bikes and Walking Freight. The CALL project will be delivered over the period 1st July 2022 – 30th June 2023, with ongoing Air Quality improvements continuing beyond the life of the project.
The City of Westminster are the lead authority and there are ten project partners in total: London Borough of Hammersmith and Fulham, London Borough of Islington, London Borough of Lambeth, London Borough of Lewisham, London Borough of Southwark, London Borough of Wandsworth, Port of London Authority, The Fitzrovia Partnership, and Cadogan.
If you'd like to find out more, please contact Kate Fenton katefenton@crossriverpartnership.org.