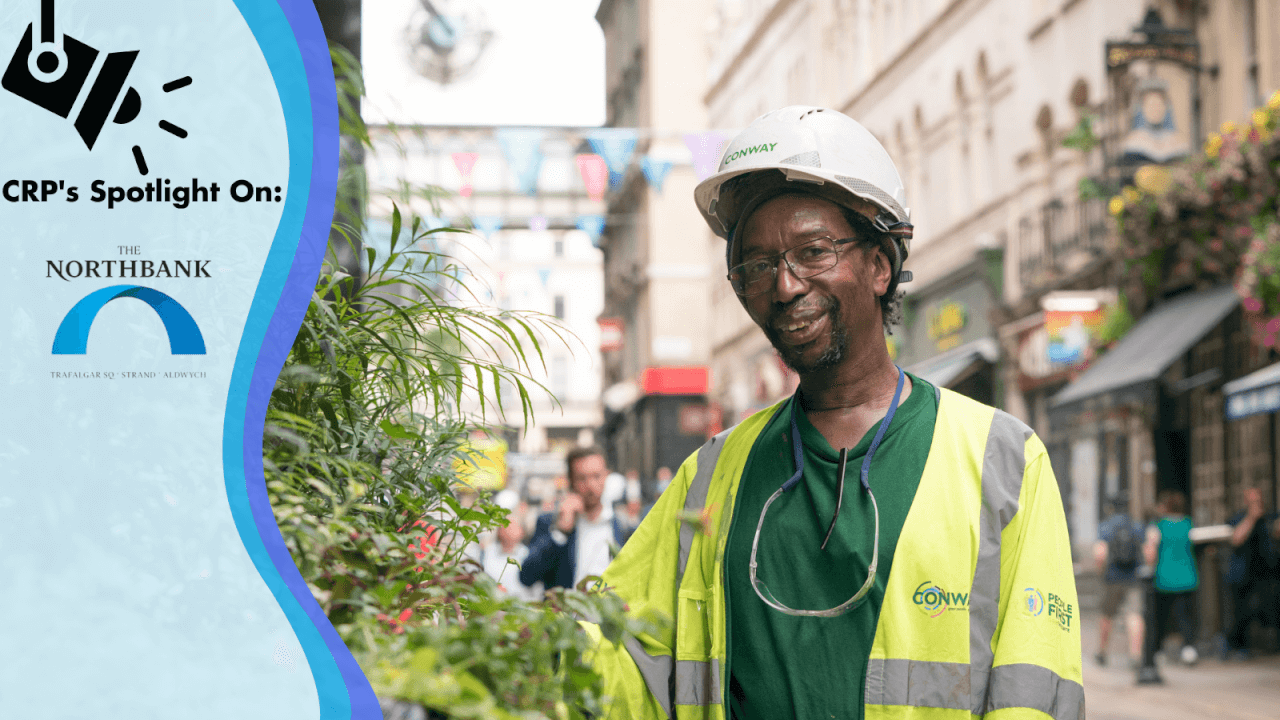 CRP's Spotlight On: The Northbank BID
15th June 2021 / Posted by CRP Team
This week's focus is on CRP BID partner The Northbank BID. We heard from Jade Thomas about the BID's many air quality initiatives, plans for Men's Health Week and more.
Northbank BID is located in the centre of London and includes iconic places and cultural attractions including, Trafalgar Square, National Gallery, Somerset House. The area is home to world class organisations, theatres, hotels, restaurants and universities.
The Strand is the spine of the area with history going back to the origins of London as a route along the river and now forms part of London's processional route. Northbank takes its name from the Thames River and is a gateway to London's West End, Covent Garden and beyond.
Today, the area has high footfall and vehicles which bring air quality challenges. The BID partnered with Westminster City Council and the local community to support initiatives such as the Business Low Emission Neighbourhood. This bought a real focus to the problem with on-street greening and behaviour change activities.
The Northbank team have worked with CRP for Clean Air Villages 3, Clean Air Villages 4 and Healthy Streets Everyday. programmes. These projects support walking, cycling and low emission alternatives for local deliveries such as Northbank BID's cargo bike. Please see here for more on cycling!
Wellbeing is a core theme for the BID's work and to mark Men's Health Week this year, 14th – 20th June, the South Westminster BIDs will be hosting three virtual sessions to support both the physical and mental health of the men who work and live in the area. This includes two workshops which will focus on supporting men to be more aware of how mental health impacts happiness, health and work, along with how physical activity can be built into the working day to improve wellbeing. The BID are also hosting a 30 minute Walking Mindfulness session, which aims to help reduce feelings of stress and anxiety. Some of these sessions have been designed specifically for men, but everyone is welcome to join – sign up here!