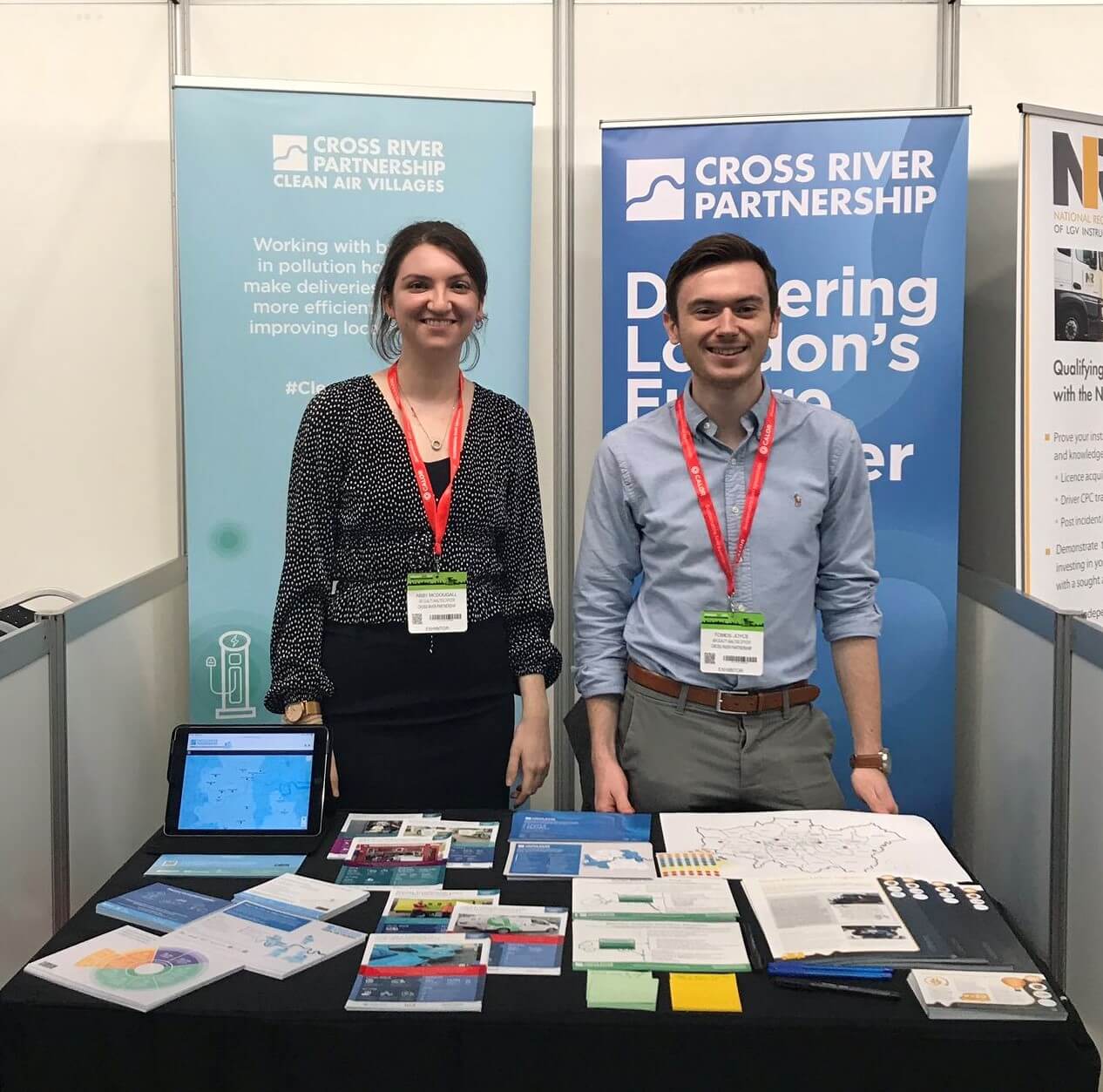 CRP Showcase at at Frieght in the City Expo
22nd November 2019 / Posted by Rachael Aldridge
We were delighted to be part of the Freight in the City Expo this year to highlight the many projects we have, and continue to work on, that focus on logistics and freight in London. The event showcased the future mobility of HGVs being electrified as well as last mile solutions including cargo bikes in inner city environments.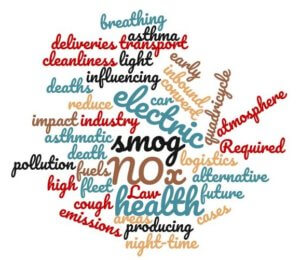 The event highlighted how the automotive sector is looking to adapt to the clean air agenda in cities and how advances in technology enables this change to be made at a shorter timescale. This was the chance for the CRP team to talk to logistics providers about the lessons learnt from the SEUL project and to make them aware of the Clean Air Villages project taking place in 13 areas in London.
As part of the event we wanted to know from the delegates what the sector personally felt about air pollution and how their business views the issue of air quality. Our wordcloud above gives a breakdown of some of some of the issues that were raised. Air pollution affects all in a community, so it was brilliant to hear all the companies looking to the future and wanting to be part of a solution.