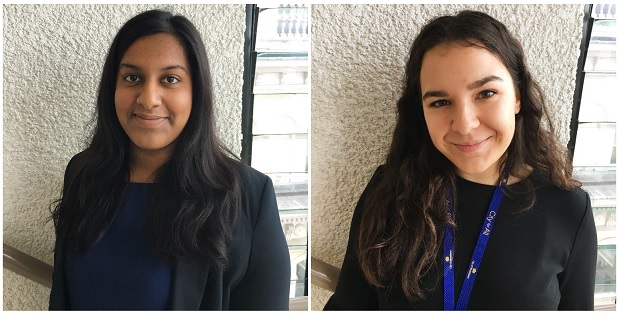 CRP Graduate Placements
17th October 2018 / Posted by CRP Team
Kiran Kumar and Charlotte Marro joined CRP in October on a 6 month placement from the Westminster City Council Graduate Scheme.
Kiran completed a degree in Politics and International Studies at Warwick University and Masters in Social Policy and Development at the London School of Economics. Kiran will be working with us as an Air Quality Officer within the Deliver London team, focusing on the Marylebone Low Emission Neighbourhood and Clean Air Villages projects.
Charlotte has completed a degree in Law at the University of Exeter and a Legal Practice Course with Masters in Law, Businesses and Management. Charlotte will be our Communications and Digital Lead, working across both CRP's Deliver London and Recruit London teams.
For more information, please email Kiran Kumar or Charlotte Marro.