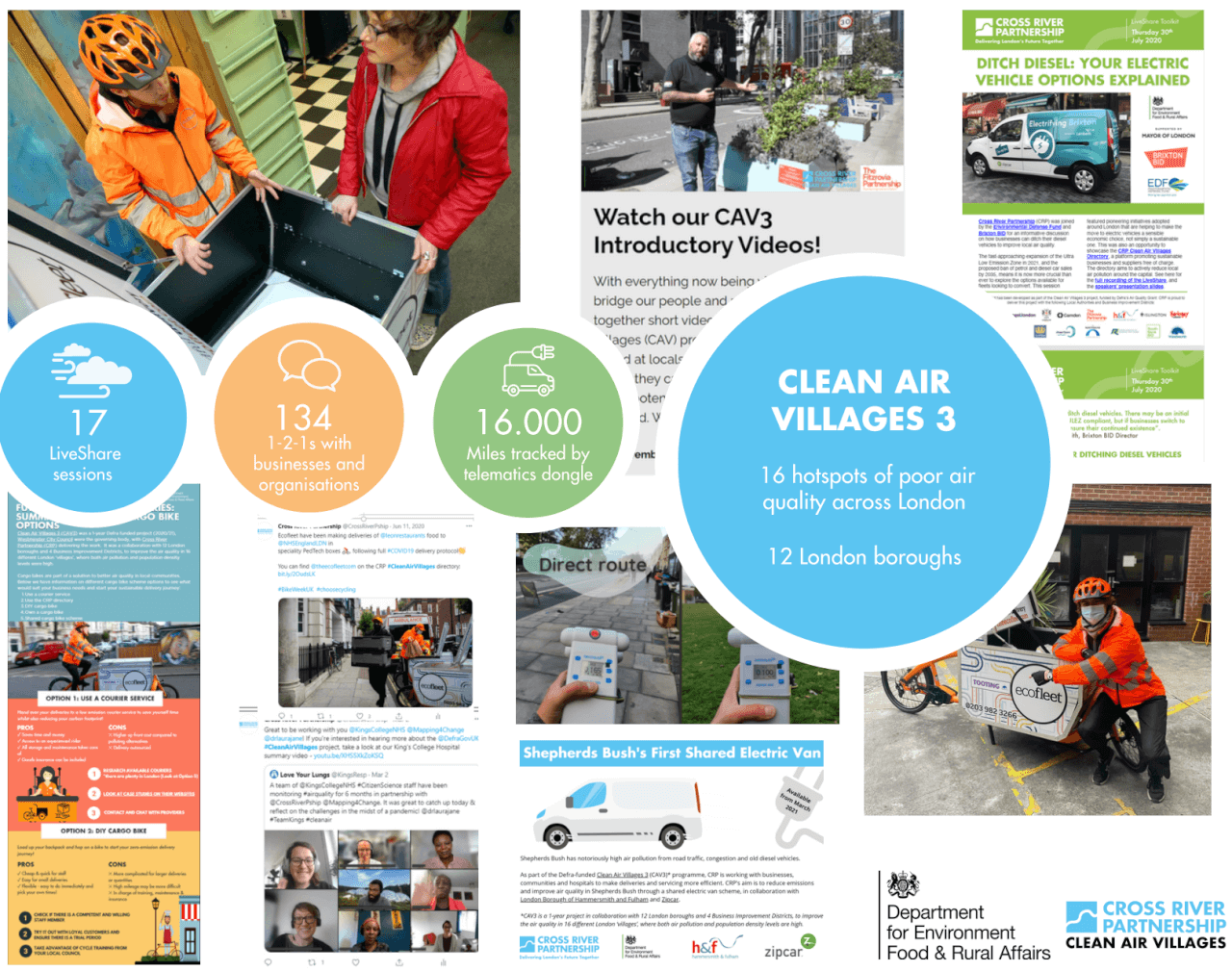 Clean Air Villages 3 Case Study Launch
25th May 2021 / Posted by CRP Team
CRP is proud to share five case studies developed as part of the Clean Air Villages 3 (CAV3) programme. The case studies aim to promote best practice, inspiring businesses, local authorities, BIDs, landowners, hospitals, residents and other groups to utilise tools available to reduce congestion and pollution.
Each of CRP's CAV3 case studies brings a different theme/solution related to better air quality:
All of CRP's Case Studies and flyers for each Clean Air Route are available on the CAV3 project page.