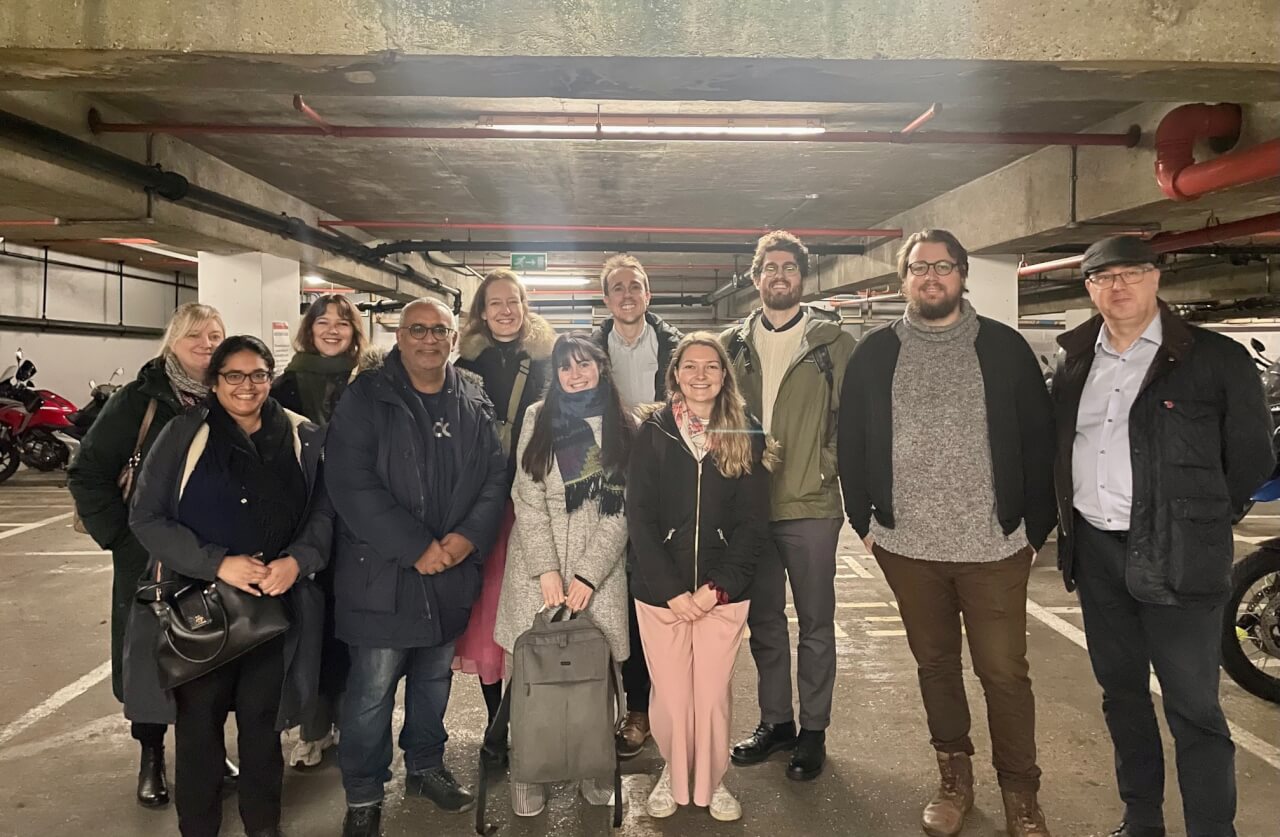 Clean Air Logistics for London reaches halfway mark
24th January 2023 / Posted by Fiona Coull
The start of the year marks the halfway point for CRP's year-long Defra funded Clean Air Logistics for London Programme (CALL).
The CRP team have been busy working with our project partners to develop several exciting and innovative initiatives, such as river freight trials, micro logistic hub solutions, vessel retrofits, pier adaptions, walking freight trials and more!
The next half of the programme will focus on delivering these initiatives by installing the necessary infrastructure required, carrying out trials, monitoring impacts and sharing any outcome and learnings. For example, we have already started construction of the Chelsea Harbour Sustainable Deliveries Hub in the London Borough of Hammersmith and Fulham with the two cargo bike stands being installed last week.
We are also finalising our second Steering Group Meeting of the programme which will be hosted by Cory Group. As part of the meeting, CRP partners will be able to witness how Cory Group transports non-recyclable waste on barges up the Thames, helping to reduce around 100,000 truck movements a year, making London safer and less polluted.
We can't wait to see it all in action!
If you want to find out more about CRP's CALL Programme, please contact CRP Programme Manager Fiona Coull fionacoull@crossriverpartnership.org.