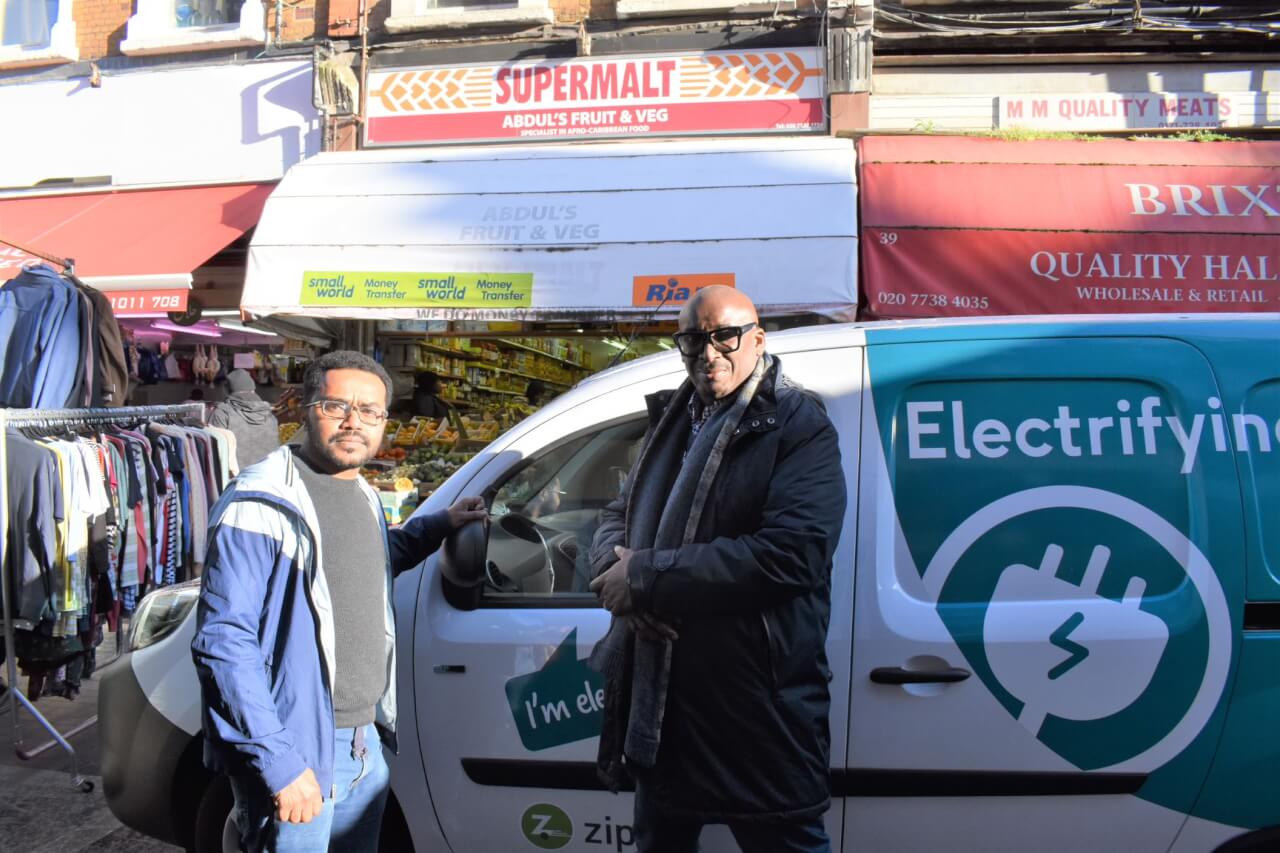 Brixton shared electric vehicle success!
17th March 2020 / Posted by CRP Team
Since launching in December 2019, the Brixton shared electric van scheme has been going strong.
Brixton businesses have so far driven the London Borough of Lambeth funded vehicle more than 2,000 miles! All of those miles would have been otherwise driven by a tailpipe polluting equivalent.
Utilisation of the EV has grown from 30% to 60% in the few months since its launch with a steady number of local businesses signing up to the behaviour change initiative. Promoting the use of electric vehicles and vehicle sharing schemes is intended to result in reduced vehicles on the road and cleaner local air.
One user of the scheme has said that the air quality project has motivated him to become more sustainable in all areas of his business. Another is planning on replacing their existing vehicle with an electric equivalent.
The scheme is a collaboration between CRP, London Borough of Lambeth, Zipcar and Brixton BID and is the result of the Defra-funded Clean Air Villages 2 project.
For further information, please contact CRP's Kate Fenton: katefenton@crossriverpartnership.org