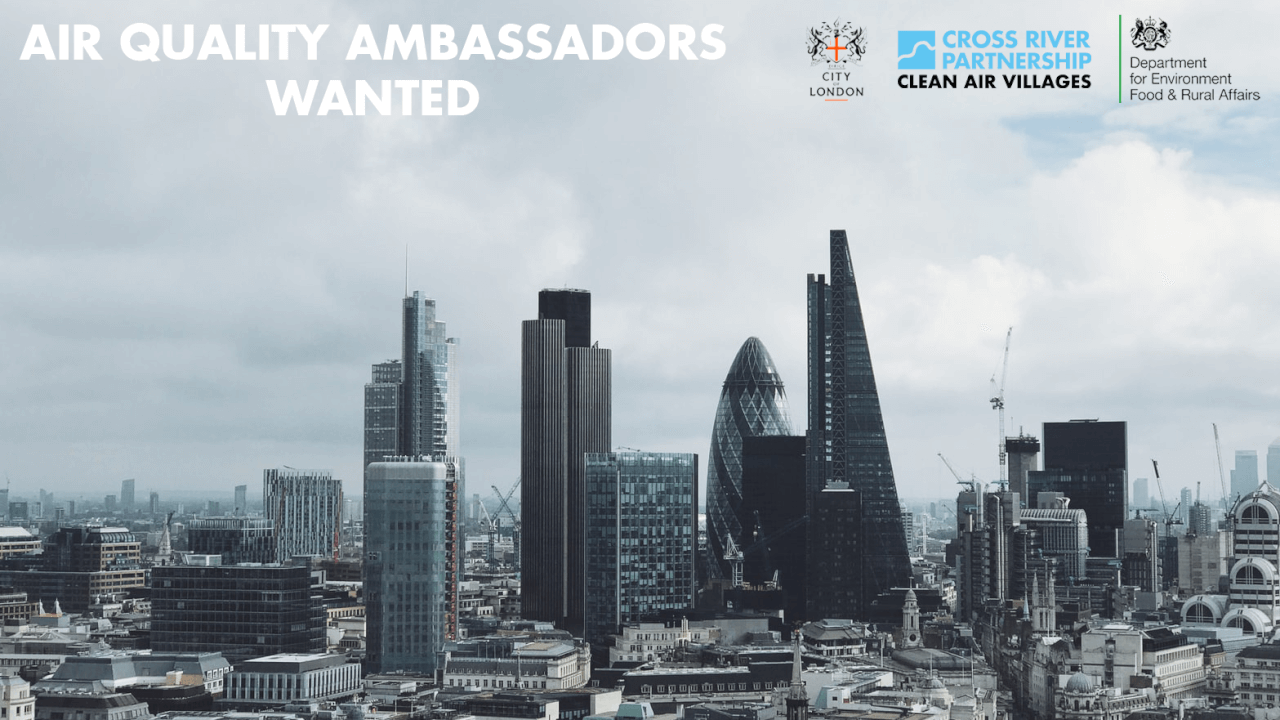 Air Quality Ambassadors – Launching Now! 
3rd September 2020 / Posted by CRP Team
Cross River Partnership is excited to introduce our first-ever Air Quality Ambassador programme! As part of Clean Air Villages 3, we are working with the City of London Corporation on a community–focused Ambassador programme, which aims to educate, engage and empower City of London residents and employees on everything related to air quality.  
The AQ Ambassador programme is open to residents and employees of the City of London Air Quality Focus area, from Monument up to Houndsditch.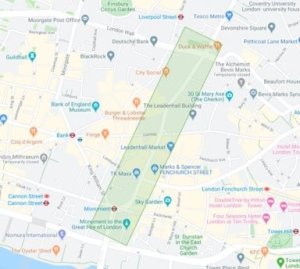 Ambassadors will take part in three AQ Training Workshops, where they'll learn everything from their local air quality status, to its impact on our health and what solutions can be implemented on individual and community levels. AQ Ambassadors will also have one-to-one sessions with a CRP Project Officer to help develop and run their own community based AQ initiative, such as: 
A

 digital AQ education session for community members

 

Assisting your community centre, religious institution or local community organisations 

in 

acting 

against air pollution

 

Creating an educational video about the AQ issues – and solutions – in your community

 

Helping community members pledge actions to reduce their own air pollution footprint

 

And many more ideas – 

it's up to the Ambassador and the needs of the community!

 
Some key dates for interested applicants to keep in mind: 
September 30

th

 – application deadline!

 

October 5

th

 – Ambassador invitations to be sent

 

October 12

th

, week of – 

Workshop

 1

 

November 9

th

, week of – Workshop 2

 

December 1

st

, week of – Workshop 3

 
Each workshop will be held remotely and last approximately 2 hours. The week after, Ambassadors will have their one-to-one sessions with the CRP Project Officer to help develop their personal AQ project. This is an exciting opportunity for City of London community members to take an active part in improving the environment and lives of their community. Air Quality Ambassadors are voluntary positions but in return will receive: 
Participation in a pilot programme for Cross River Partnership and 

London's 

first-ever Air Quality Ambassador programme.

 

An opportunity to learn from environmental specialists about global and local air quality issues and the tangible solutions for every individual. 

 

Development of public outreach skills and confidence building through completion of Ambassador goals and objectives. 

 

Invitations to join other CRP events and workshops. 

 

The opportunity to be featured on CRP communication channels and media platforms.

 

A 

sense of pride and achievement through volunteering locally to improve the air quality, and subsequently, health of their local community. 

 

Access to the AQ Ambassador digital toolkit

!

 

 
Are you ready to become an Air Quality Ambassador? Or know someone who would make a great one? The application form can be found here. Don't forget the application deadline of September 30th, 2020! 
For more details, check out the programme summary or get in touch with the AQA Ambassador Programme Officer, Stav Friedman.