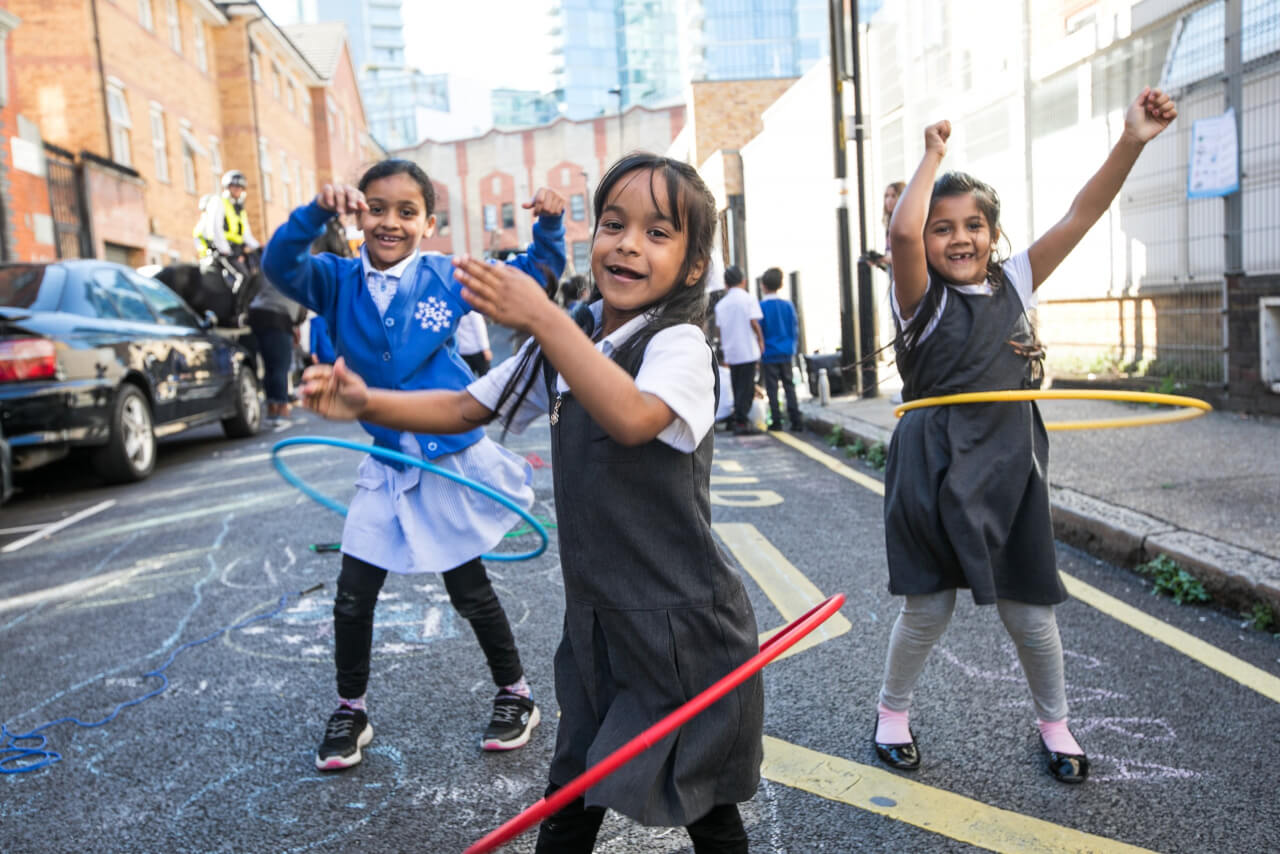 World Car Free Day Play Streets in Tower Hamlets
26th October 2021 / Posted by Fiona Coull
CRP's Healthy Streets Everyday programme has helped to fund six play streets at schools in London Borough of Tower Hamlets as part of the borough's Car Free Day celebrations.
World Car Free Day, which occured on the 22nd of September, is a day dedicated to prioritising streets for pedestrians, cyclists, and children, enabling them to play safely without the danger of road traffic.
This year, pupils from six schools across Tower Hamlets (Harry Gosling Primary School, Culloden Primary School,  Globe Primary School, Kobi Nazrul Primary School, Lansbury Lawrence Primary and Cayley Primary School) enjoyed car free streets as part of the celebrations. The play streets also included a variety of activities, such as disco bikes, games and toys from the Museum of Childhood, and a BMX show.
As well as providing additional space for children to play, the events also helped to raise awareness around the issues associated with road safety and poor air quality, which particularly impact young children.
The celebrations also helped to highlight the roll out of School Streets across Tower Hamlets, with the borough committing to deliver 50 School Streets across the borough, 21 of which have already been delivered and 16 of which are in progress.
For further information about Car Free Day, school streets and the Healthy Streets Everyday project, please visit the HSE webpage or contact CRP Project Manager Fiona Coull.