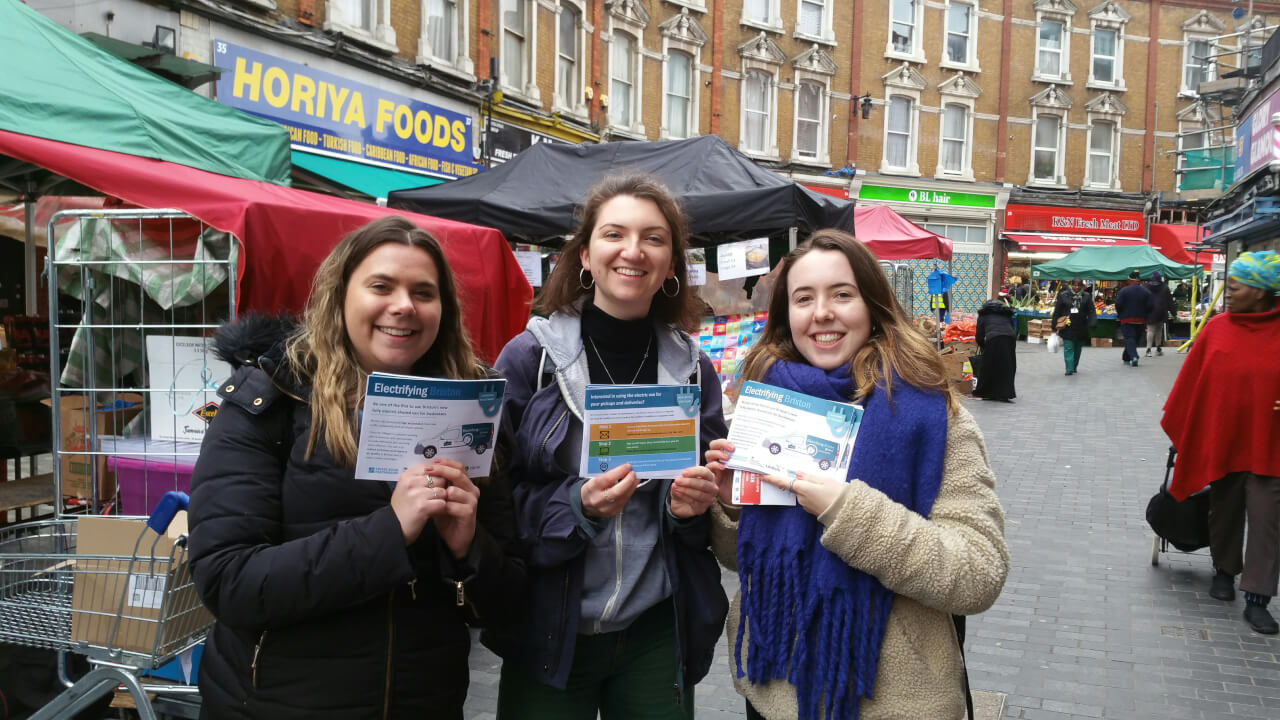 We are Electrifying Brixton
22nd November 2019 / Posted by CRP Team
Recently, the Clean Air Villages (CAV) team have been out and about in Brixton to talk to as many businesses as possible in the local area about a new shared electric van which will be available for them to use for free!
Brixton has long been recognised as an air pollution hotspot, with traffic, congestion and old diesel vehicles contributing to high pollution levels. Cross River Partnership are working with Zipcar, Lambeth Council and Brixton BID to launch this new scheme as part of the CAV project to encourage businesses to switch to cleaner modes of transport for their deliveries and pick ups, in turn helping reduce the levels of air pollution in the local area, and promote long term positive change.
The CAV team were promoting the van all over the Brixton, and engaged with over 200 businesses around Pop Brixton, Brixton Village Market, Electric Avenue and Brixton Station Road. The team received good reception from both large shops and market stalls, and felt there was a real buzz around the idea in the area!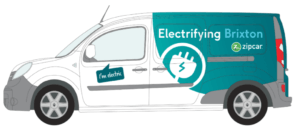 The electric van on offer is a Renault Kangoo ZE, and will have a dedicated parking bay next to a charge point on Pulross Road. It is hoped the van will enable businesses to work together to improve local air quality, reducing the number of vehicles on congested roads.
A small number of businesses will be trialling the use of the van from 25th November, with the full launch taking place on 3rd December.
If you would be interested in using the shared electric van for your business, please contact Kate Fenton (CAV Project Manger) for more information.