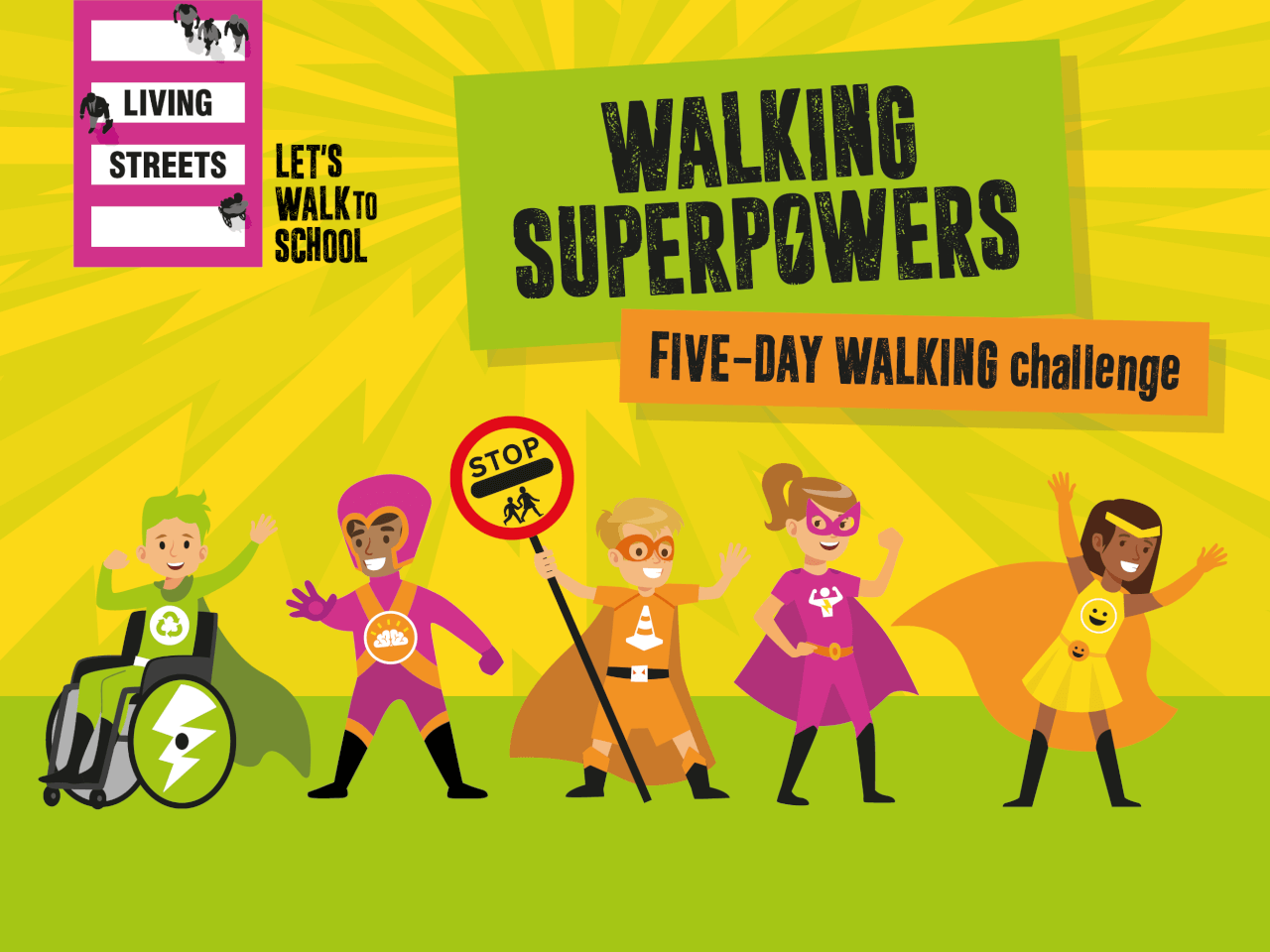 Walking to School Week
11th May 2021 / Posted by CRP Team
Walking to School Week is taking place 17th – 21st May!
Living Streets' five-day walking challenge is an annual celebration of the walk to school. This year's theme is 'Walking Superpowers', focusing on benefits of walking for individuals, communities and the planet. Walking increases concentration and creativity, in addition to creating safer, less polluted and more welcoming streets. Each pupil is challenged to travel sustainably (walk, scoot, cycle or Park and Stride) to school every day for one week.
The week supports pupils with special educational needs and disabilities to enjoy walking, including travel by wheelchair or mobility scooter. Encouraging parents to park even a little way from the school reduces congestion and air pollution at the school gates and improves road safety.
CRP's Clean Air Route Finder is the perfect tool to plot a cleaner, greener route to and from school, helping you to avoid polluted main roads and discover quieter back streets free from congested traffic.
School Streets are a beneficial temporary intervention to support cleaner air around school premises and encourage more active travel. As part of CRP's Healthy Streets Everyday project, we delivered the Hackney School Streets Hotline, a free telephone service aimed at helping partners and London boroughs to design and implement more successful School Streets.
Putting pedestrians first is a key focus of delivering Healthy Streets for all to enjoy. Watch our webinar, 'Pedestrian Priority Streets: Benefits for Schools, Businesses and Your Health', in collaboration with Westminster City Council and Global Action Plan. Our handy Pedestrian Priority Toolkit accompanying the event has lots of useful resources, guidance and links to external support.