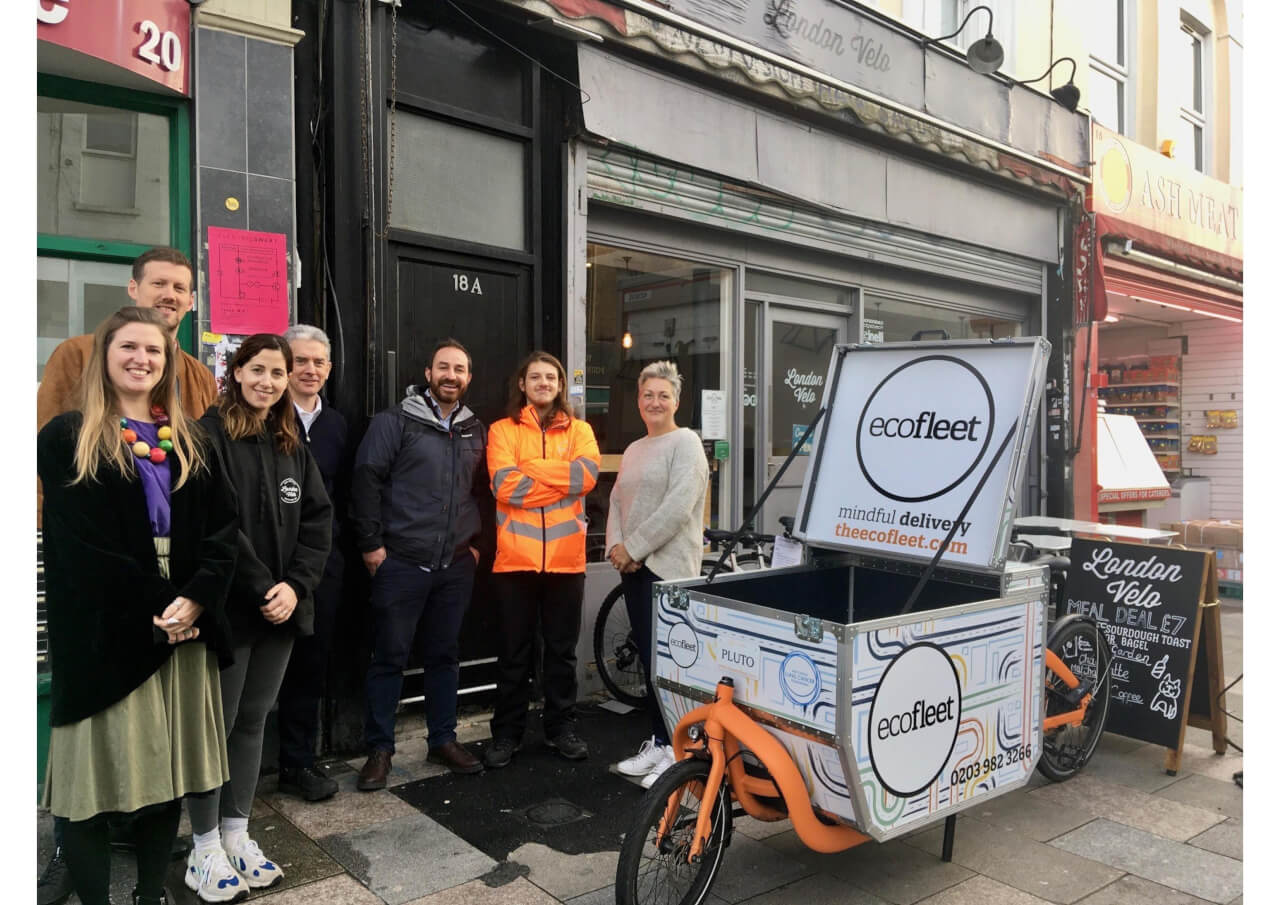 Upcoming events for Clean Air Villages
28th January 2020 / Posted by CRP Team
February will see the launch of our Clean Air Villages cargo-bike delivery schemes. By providing a bike and rider – free for businesses to use – we hope to raise awareness of cargo-bikes and their suitability as a sustainable alternative to cars and vans for urban deliveries. These schemes are designed to help support local businesses, as well as enabling them to minimise the impact of their deliveries on local air quality and congestion. Each service is tailored to the business area within which it will operate.
With Euston Town and WEGO Couriers, we are launching a local zero-emission delivery service in the Euston area. This will help raise the profile of independent restaurants, such as those on Drummond Street, looking to provide catering to nearby offices in a more sustainable way.
In collaboration with London Borough of Lewisham and ecofleet, businesses in Deptford will be able to deliver their goods locally, without the impact on emissions and congestion.
With London Borough of Hammersmith and Fulham and e-cargobikes.com, we are extending the Parcels Not Pollution scheme, which aims to reduce traffic, ease congestion and improve air quality by minimising freight movements in Hammersmith town centre. Businesses in Shepherd's Bush will now also be able to benefit from this scheme, and can register here.
For more information on any of the services mentioned, or to find out about other schemes due to launch, please contact Kate Fenton. If you're a business in the areas mentioned, and would like to be involved, you can register here.