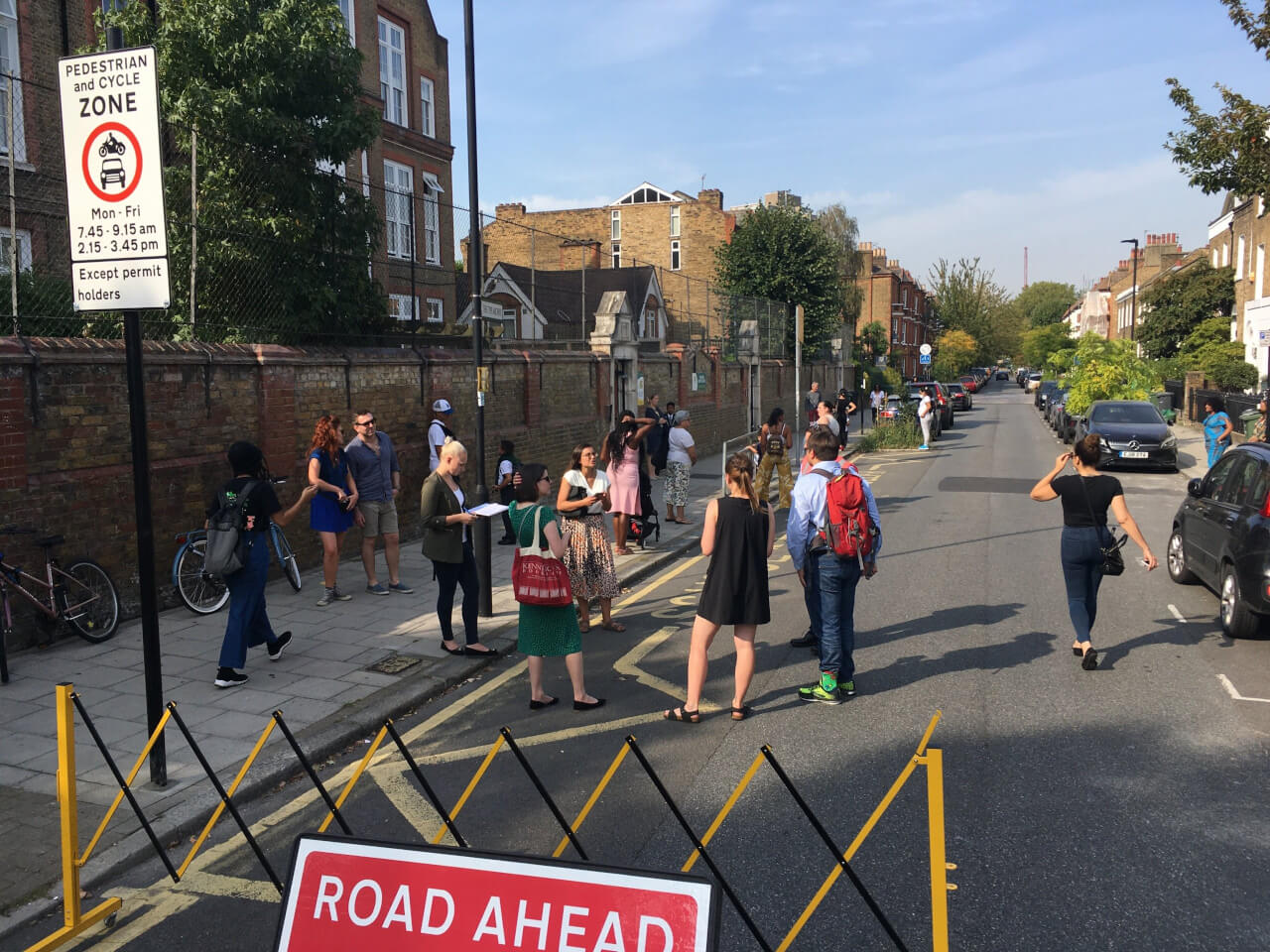 Sustrans Big Pedal 2021!
13th April 2021 / Posted by Fiona Coull
Image: A School Street in action at the Van Gogh Primary School, London Borough of Lambeth.
With schools back open after lockdown, it's great to see the return of Sustrans Big Pedal – the UK's biggest inter-school cycling, walking, wheeling and scooting competition!
Running from 19th – 30th April, the Big Pedal is open to all UK primary and secondary schools, encouraging them to compete to see who can get the highest percentage of their pupils, staff and parents cycling, walking, wheeling or scooting to school. There are also daily prizes, with rewards such as equipment and accessories up for grabs, for schools that achieve over 15% of their community participating in active travel.
CRP's Healthy Streets Everyday programme has helped partners and   London Boroughs to design and  implement School Streets through its Hackney School Streets Hotline, a free telephone service that was available between May and September 2020, providing tailored support for the implementation of school streets. The programme has also helped fund School Street initiatives in London Boroughs of Hackney, Lewisham, Merton, Richmond and Wandsworth.
Active travel to school has become increasingly important, especially as we ease out of the pandemic. Not only does being outside reduce the risk of transmission but active travel also improves health and reduces pollution, as poor physical health and pollution are both factors that may be linked to COVID-19 severity.
School Streets play an important role in enabling active and safe travel to school. By creating more space outside of schools, school streets make it safer for children and parents to walk, cycle, wheel and scoot to school, whilst also ensuring more space for social distancing at drop off and pick up times.
For further information, please contact CRP Project Manager Fiona Coull.