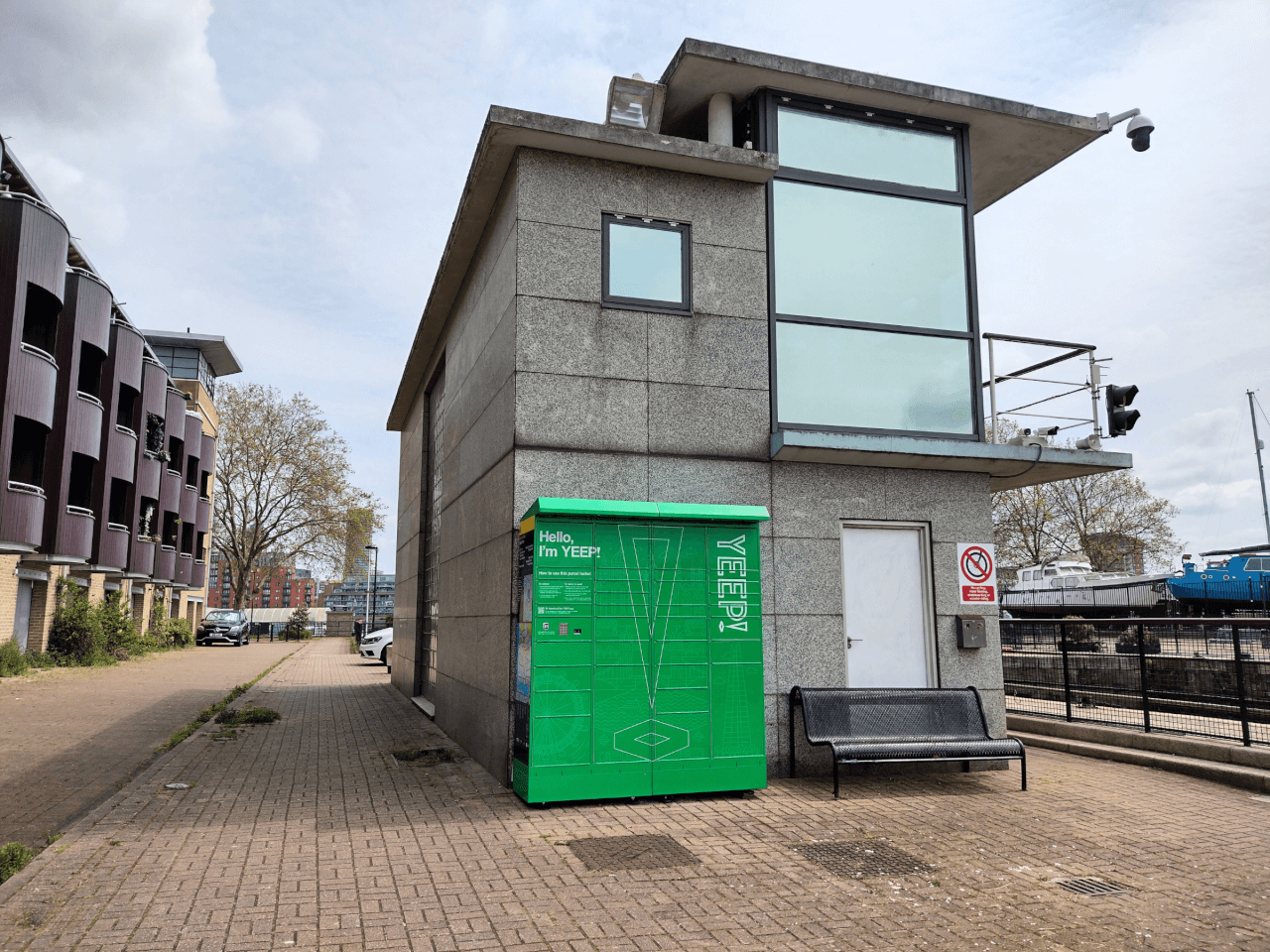 Southwark Parcel Locker: Launching Soon
29th June 2023 / Posted by Isidora Rivera Vollmer
We are excited to introduce a new parcel locker at the Dock Office near South Dock Marina on Monday 3rd July, in collaboration with the London Borough of Southwark and YEEP! Lockers, as part of CRP's Defra-funded Clean Air Logistics for London project.
The parcel locker, including a customised Transport for London Legible London map, will be located at the South Lock Control Office (what3words location: camera.fairly.voter), near Greenland (Surrey Quays) Pier. This 'Yeep!' agnostic parcel locker will aim to encourage active travel and low-emission deliveries to Marina residents as well as the surrounding area 🚶🚴
This parcel locker will also be supporting potential river freight opportunities, due its close proximity to Greenland (Surrey Quays) Pier, a pier which CRP identified as a good opportunity for future river freight services 🚢
For more information, please contact CRP Project Manager Isidora Rivera Vollmer –  isidorariveravollmer@crossriverpartnership.org.