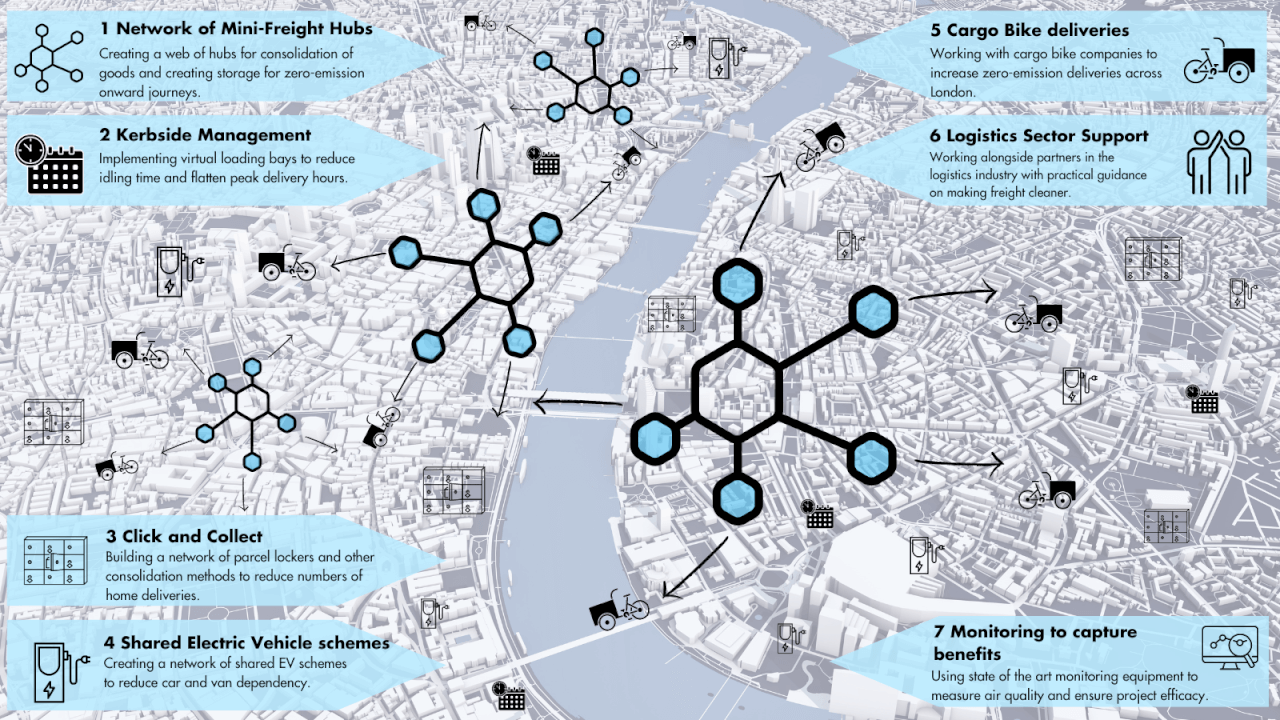 Smarter Greener Logistics Defra funding bid success
21st February 2023 / Posted by Susannah Wilks
CRP's collaborative bid to Defra's Air Quality grant has been successful!
Defra has awarded CRP £1 million of grant funding to be spent over the period 1st July 2023 – 31st December 2024.
We are very grateful to all of our partners for your support, including match funding support, and particularly Westminster City Council for playing CRP's accountable body role.
Smarter Greener Logistics (SGL) aims to minimise the impact of freight on noise, air quality, traffic and pavement space by making improvements across 14 London boroughs and three London Business Improvement Districts (BIDs).
SGL forms part of CRP's wider activities to encourage sustainable logistics across London. This includes the development of rail freight and walking freight initiatives, helping to improve London's air quality and supporting CRP's vision to make London a better place to live, work and visit.
Environment Minister Rebecca Pow said:
 "This funding will support a range of inspiring and innovative projects across the country – stepping up our monitoring of harmful pollutants, educating the public and boosting the use of green transport."  
 "This builds on our world-leading Environment Act commitments that will enhance our natural environment and safeguard public health for future generations." 
If you have any queries, don't hesitate to get in touch with CRP Director susannahwilks@crossriverpartnership.org or CRP Programme Manager fionacoull@crossriverpartnership.org