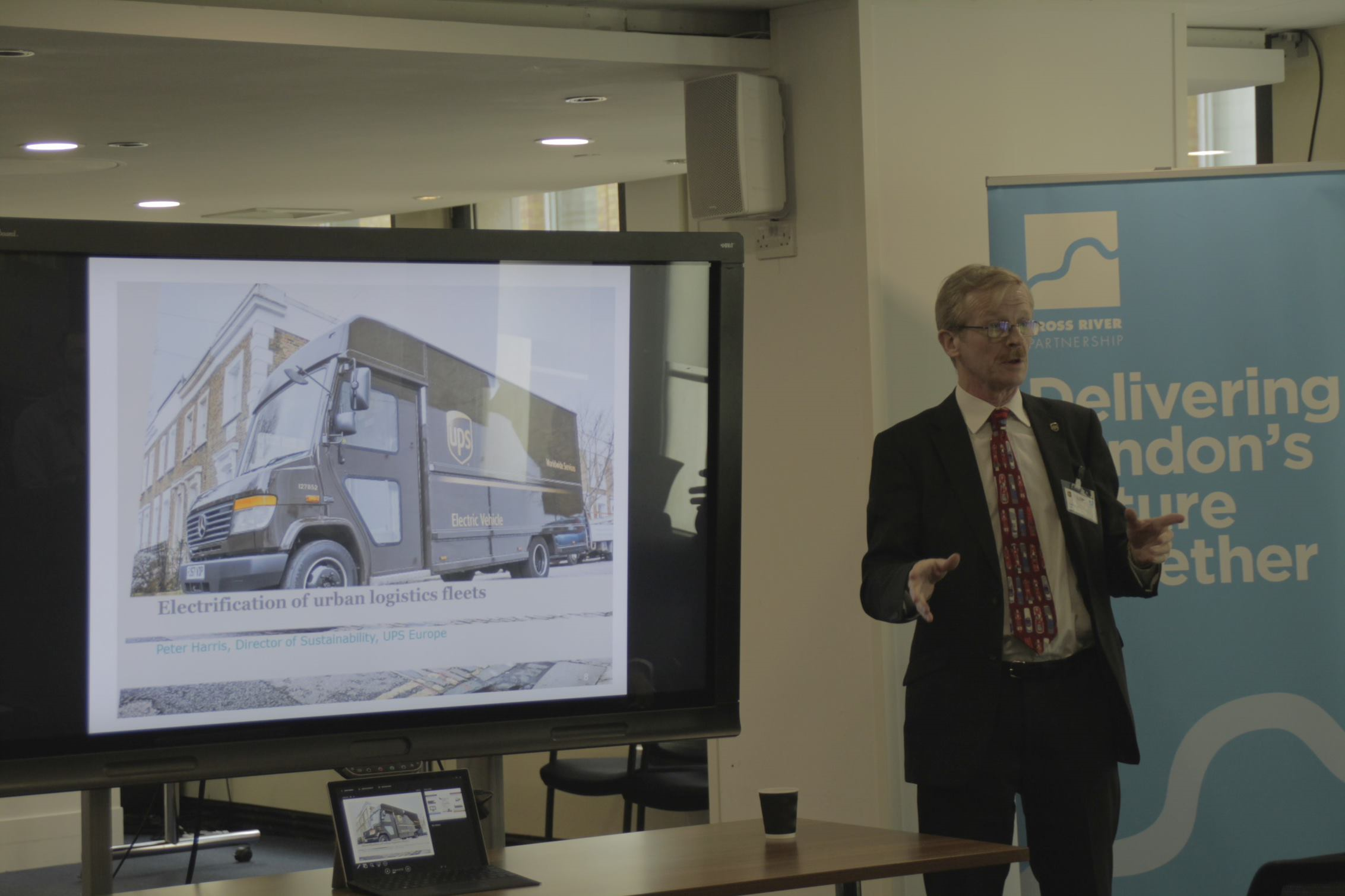 Smart Electric Urban Logistics – Dissemination Event
25th February 2019 / Posted by CRP Team
CRP and project partners UPS and UK Power Networks successfully held a Smart Electric Urban Logistics (SEUL) project dissemination workshop with fleet managers on 6 February 2019.
The SEUL project is successfully trialling smart charging technology integrating energy storage and developing an innovative tool to better assess and use existing grid capacity. This technology has allowed global logistics company UPS to commit to the electrification of its entire Central London fleet of 170 delivery vehicles.
When discussing the challenges of urban fleet electrification, Peter Harris, UPS's Director of Sustainability, commented "it will take time, money and collaborative commitment from industry, government and civil society to get it right… But get it right we must."
Thank you to our guest speakers, project partners and everyone that attended for creating such an exciting event on how freight electrification and smart charging can develop in the industry.
If you have any further questions, please do not hesitate to contact Tanja Dalle-Muenchmeyer, CRP's Programme Manager Electric Freight.
The SEUL project is part of the Low Emission Freight and Logistics Trials, funded by the Office for Low Emission Vehicles (OLEV) in partnership with Innovate UK.