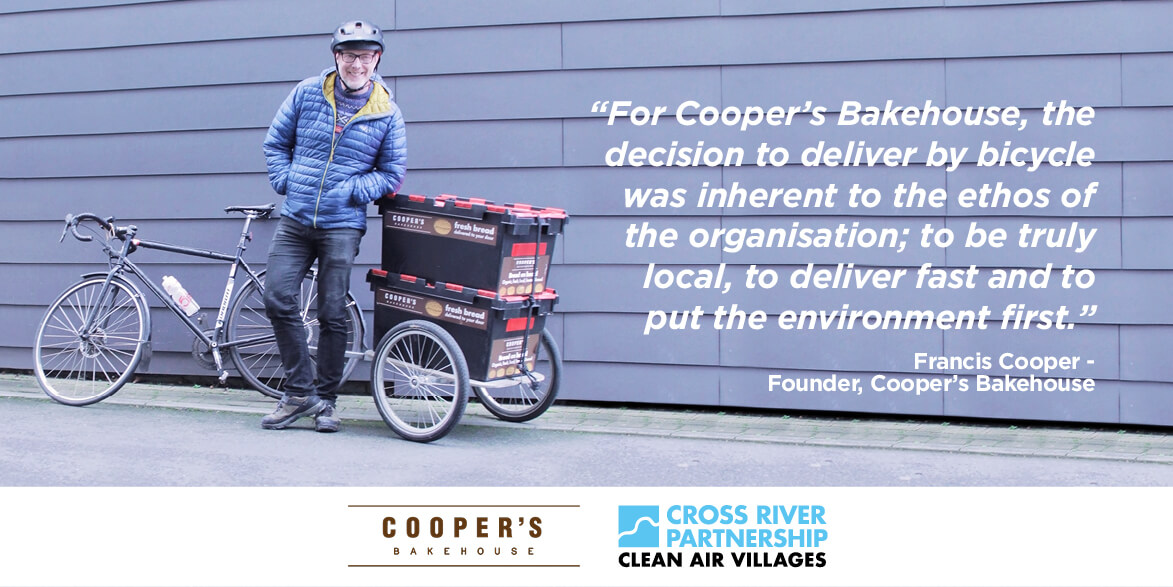 Shop Local: Showcasing Directory Businesses
27th October 2020 / Posted by CRP Team
Not interested in shopping via Amazon Prime? Want to shop local to help your high street? Independent retailers give our city diversity and set communities apart, and many have moved online to accommodate their customer base. Why not try using The CRP Clean Air Villages Directory?
CRP's Directory encourages shopping local and lists a variety of different businesses, all delivering by zero or ultra-low emission modes. Edie Rose deliver beautiful, seasonal flowers to North London via bike, hybrid vehicle and foot, with a click and collect option too. If it's refills that you're after, TOPUP TRUCK sells groceries, bathroom and household products without packaging, via old electric milk float, to the Clean Air Villages of Seven Sisters Junction (London Borough of Haringey) and Angel Town Centre (Angel BID). Mai Thai Wimbledon has been serving the local community for 35 years and offer a zero-emission take away service!
To see brilliant examples of how ultra-low emission modes of delivery can change business models for the better, take a look at CRP's Clean Air Villages 2 case studies.