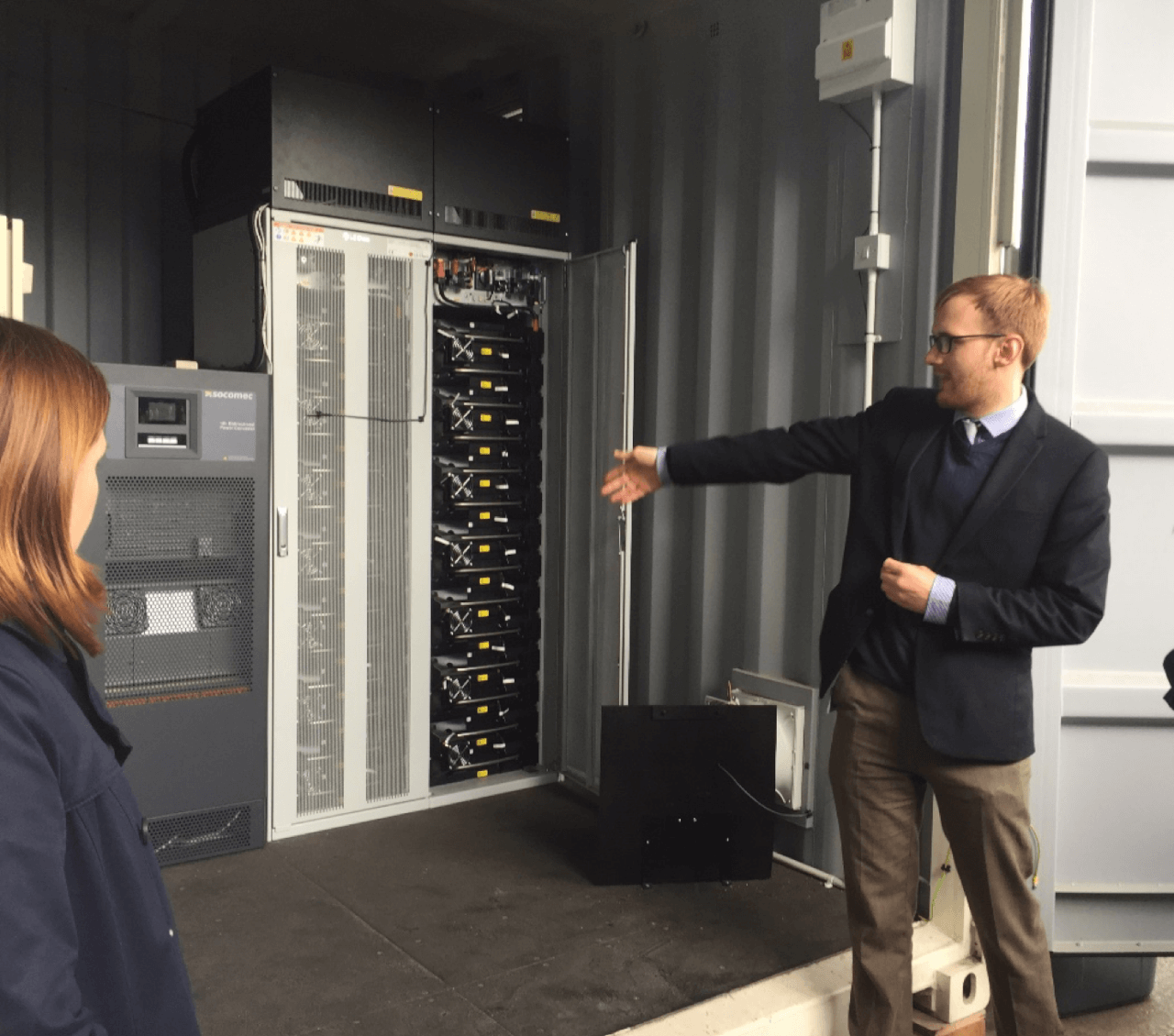 SEUL Welcomes GLA Fleet Managers to UPS Depot
11th June 2019 / Posted by CRP Team
The Smart Electric Urban Logistics (SEUL) project recently welcomed fleet managers from across the Greater London Authority family to the UPS central London depot in Kentish Town, Camden.
Global parcel logistics firm UPS has developed an innovative system to charge its growing electric freight vehicle fleet without the need to further upgrade the local electricity capacity. The system comprises an Active Network Management system to control charging, coupled with an Energy Storage System with the capability to dynamically control the local demand.
The lessons from this project are highly applicable to growing EV fleets, including those in the public sector, where CRP uses its extensive experience in sharing best practice.
SEUL is a 2.5 year project led by UPS, with Cross River Partnership and UK Power Networks. The project is part of the Low Emission Freight and Logistics Trial, funded by the Office for Low Emission Vehicles in partnership with Innovate UK.