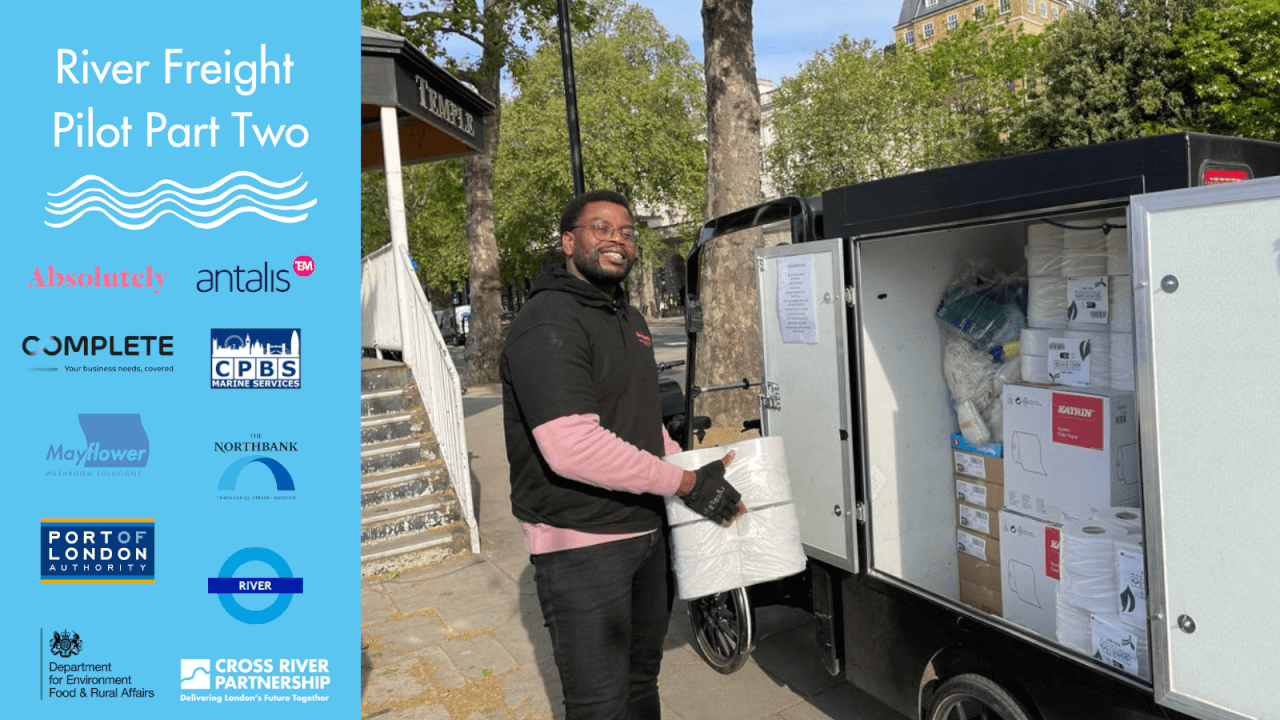 Scaling Up: Monthly bulk deliveries on the Thames
30th June 2023 / Posted by Fiona Coull
CRP has recently launched the River Freight Pilot Part Two – Scaling up: Monthly bulk deliveries on the Thames!
The trial is the second edition of CRP's River Freight Pilot, which operated one delivery per week, for six weeks, over the summer of 2022.
This year's six-month trial is focused on the monthly bulk delivery of goods to make river freight more economically viable for the suppliers involved in the trial, and there is an ambition for the service to become a permanent feature of their future logistics operations. The trial is a collaboration between Absolutely Courier, Antalis, CPBS Marine Services, Complete, Transport for London River Services, Mayflower Washroom Solutions, The Northbank BID and the Port of London Authority.
Goods are loaded at TfL's Woolwich Ferry, Royal Borough of Greenwich, and travel into central London via the Thames to Temple Pier in City of Westminster. Cargo bikes, operated by Absolutely Courier, are then used to deliver goods from Temple Pier to their final destinations.
Read the official press release here and watch our Northbank Business Question & Answer session to find out how businesses in The Northbank BID area can get involved!
For more information, contact CRP Senior Programme Manager Fiona Coull – fionacoull@crossriverpartnership.org.