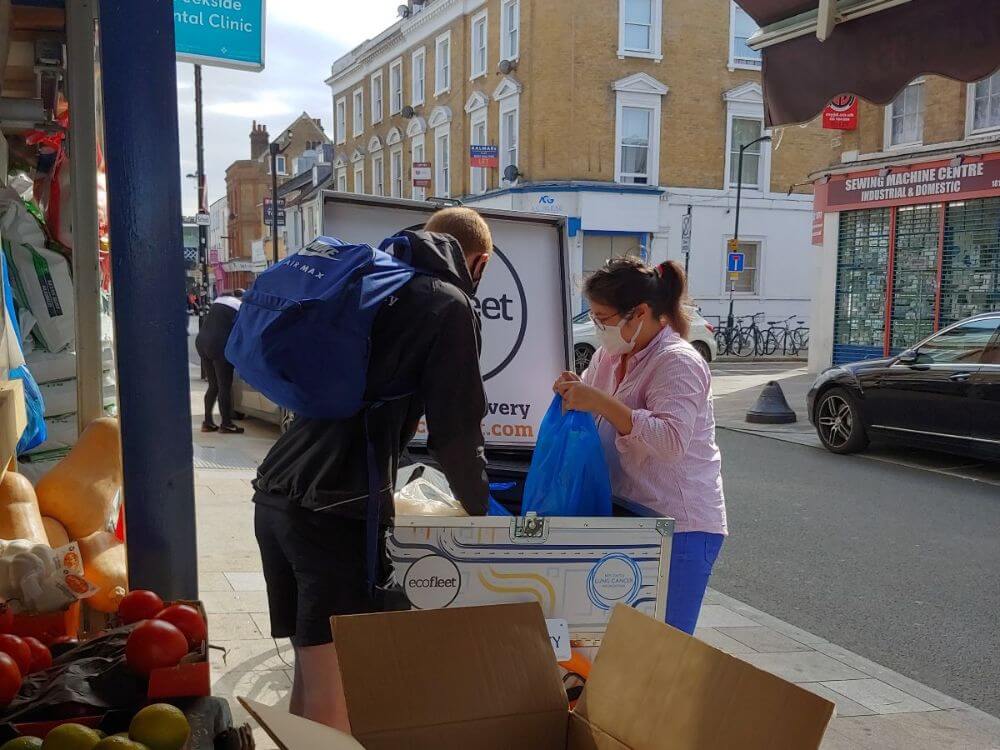 Sails are up: Clean Air Villages manoeuvres forwards!
21st September 2020 / Posted by CRP Team
Business and community engagement is in full swing, with our team recruiting volunteers for the City of London Air Quality Ambassador Programme, advising businesses in Haringey on zero emission deliveries, consulting with businesses in Richmond about a cargo bike scheme, training 'citizen scientists' at King's College Hospital, advising small businesses in Fitzrovia about preferred supplier and consolidation schemes, promoting a cargo bike scheme in Deptford, finding suppliers in New Covent Garden Market to take part in a zero emission consolidation of delivery scheme into the West End, exploring interest in a shared electric vehicle in Shepherds Bush and much, much more.
CRP has been working on Village Introductory Videos as a way of explaining to local businesses and communities what we are doing in their area. Vivacity traffic monitoring devices are being installed and Clean Air Walking Routes are being monitored.
For more information, please contact CAV Project Manager Kate Fenton.