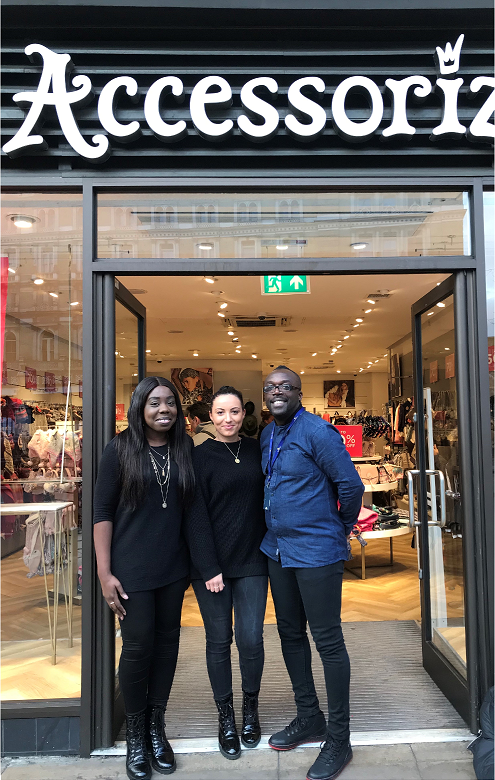 Recruit London – Case Study
16th January 2019 / Posted by CRP Team
Sophia had recently arrived in the UK from Germany where she had run her own makeup business but had to migrate for personal reasons. She was referred to Recruit London.
Sophie had various experience in customer service but was uneasy about working in London.  Her support session consisted of business intel, world class customer service expectation, making clear to her that what she did in Germany was exactly what she would be expected to do in the UK. She was put forward for interview and was successfully employed as a customer service assistant at Accessorize in The Strand, Westminster.
Makeala, the Store Manager, speaks highly of Sophia and how she has become a valuable member of the team particularly during the busiest trading period of the year. Accessorize are in the process of exploring offering a permanent post due to her hard work and integration into the existing team, as her position was originally as a Christmas Temp.
For more information or to refer clients to our vacancies at Recruit London, please contact CRP Workplace Coordinator Brian Haley at brianhaley@crossriverpartnership.org.