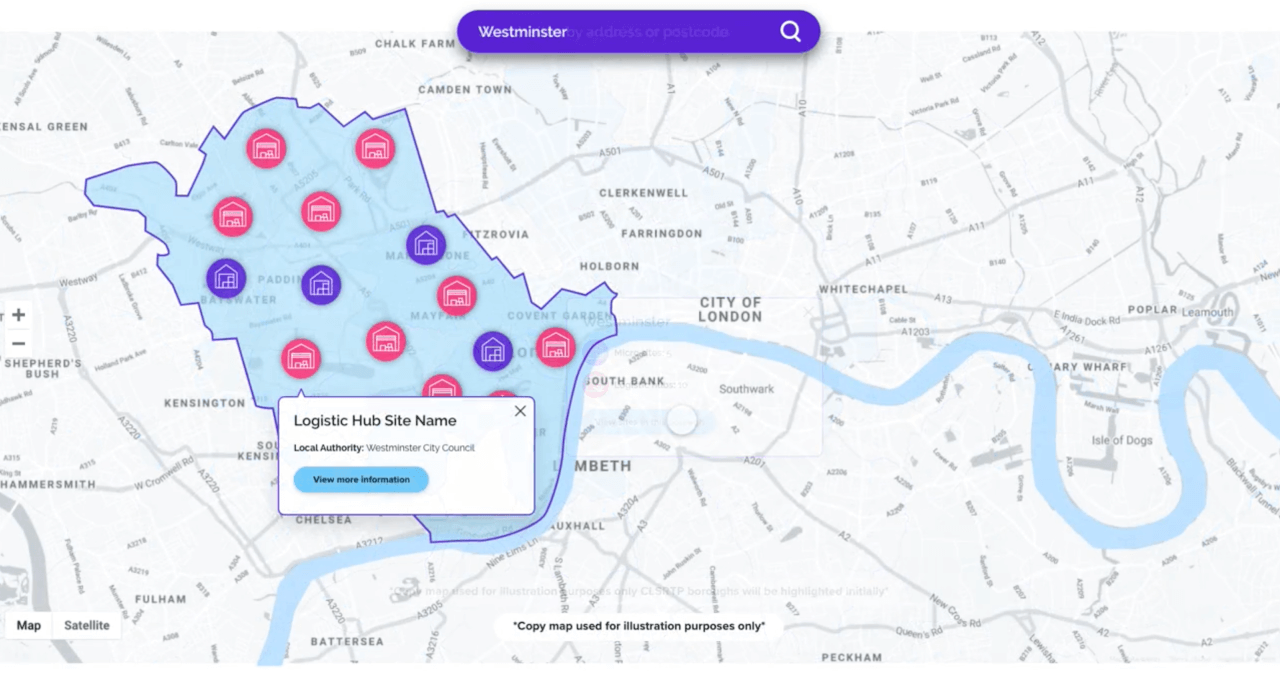 Re-Imagining Space for a Green Recovery
2nd March 2021 / Posted by CRP Team
After the successful launch of the Potential for Urban Logistics Hub in Central London study commissioned by CLSRTP, the next phase of this project is being undertaken to create an interactive online map. This will enable both site owners and logistics operators to see what areas across central London have potential space to house last mile delivery hubs that will help to reducing air pollution, congestion and carbon emissions.
This map will showcase the 29 sites that were identified as potential areas for use for logistics operations, as well as new sites that local authorities or landowners identify across central London in the future.
Different types of spaces could be used for logistics hubs including; carparks, railway arches, empty stores, warehouses and many more.
CRP is now accepting submissions for more sites across Central London to add to the map!
If you are a Landowner, council or private company who has space that has underutilised space that could be a potential space for consolidation get in touch with CRP Senior Project Officer Laura Jacklin.