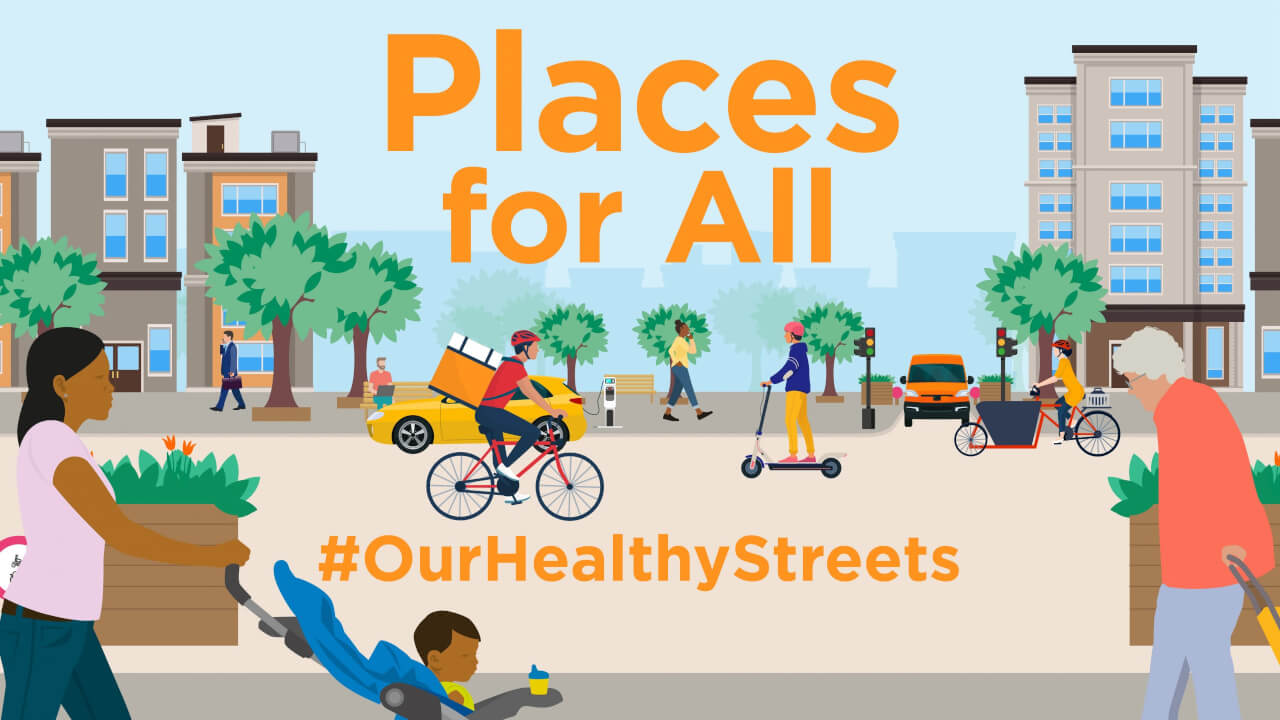 Places for All Campaign
19th March 2021 / Posted by Rachael Aldridge
The CRP-managed Central London Sub-Regional Transport Partnership is launching a new cross-sector social media campaign, Places for All, which aims to educate local London residents and businesses on Low Traffic Schemes, demystifying information surrounding them, and empowering people to support measures that will improve air quality and accessibility in densely populated areas across London.
These schemes make residential streets safer and more accessible for walkers, cyclists, wheelchairs, and mobility scooters. 'Low Traffic Neighbourhoods'
(LTNs) or 'Active Neighbourhoods', have existed since the 70's, however have dramatically increased in number since March 2020, as part of TfL's Streetspace
for London's temporary measures to facilitate social distancing and safer travel during the pandemic, creating more space for pedestrians and cyclists.
Do you live in a Low Traffic Scheme area? Have you noticed less speeding cars down your local street? Do you feel more confident getting from A-B in your local community? Share your stories with us using #OurHealthyStreet from Monday 15th March 2021.
For more information, please contact CRP Communications & Business Development Manager Joshua West.