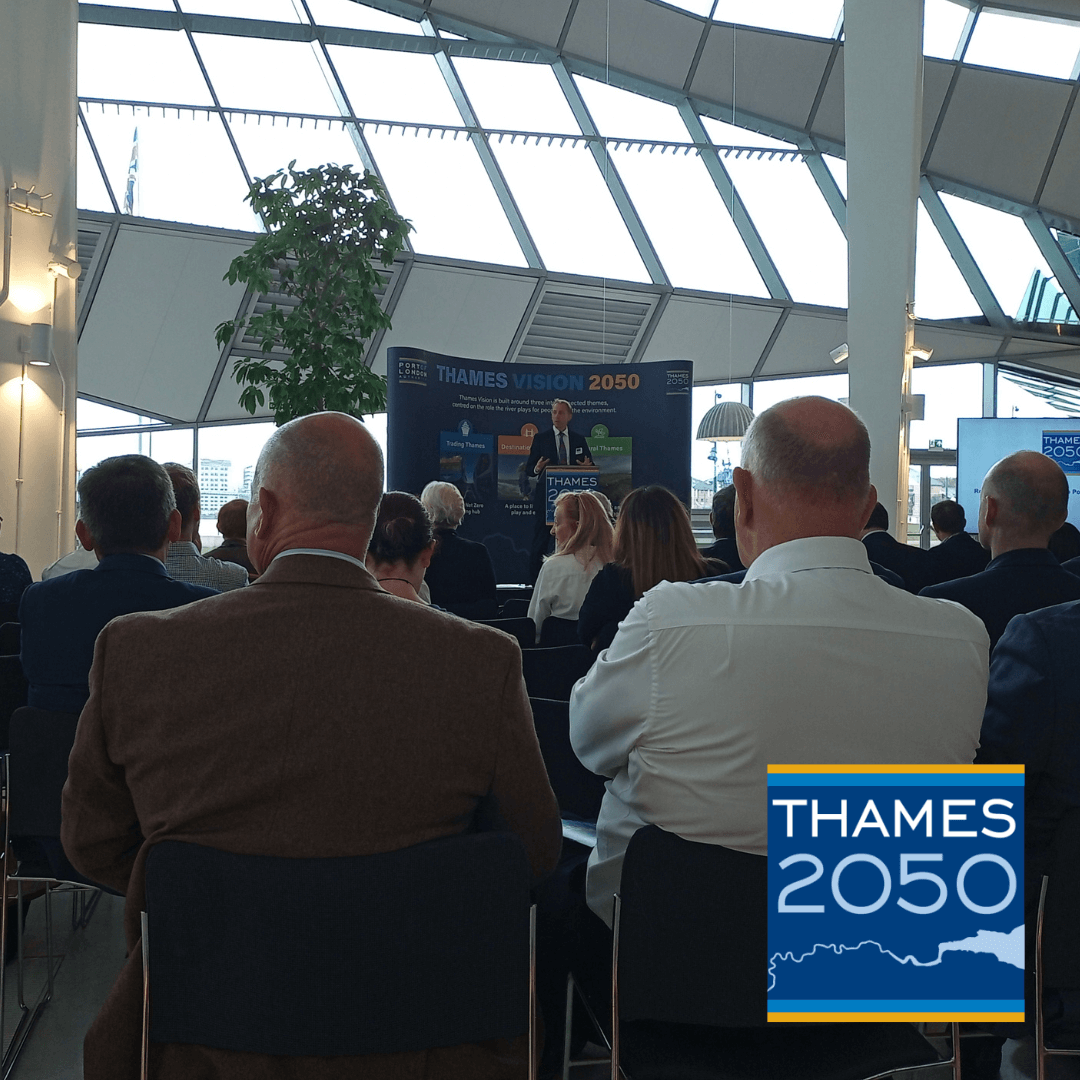 PLA Thames Vision 2050 Event
23rd September 2022 / Posted by CRP Team
CRP partner Port of London Authority launched their Thames Vision 2050 at City Hall on 8th September. This is a plan for the Thames which has been a product of extensive consultation and dialogue with the many stakeholders on the river. The vision has 3 key focuses: Trading Thames, Destination Thames and Natural Thames, all with the aim of a thriving river in line with the Mayor of London's Net Zero by 2030 policy. 
The event also showcased a fantastic poem, entitled 'This River' which was written by poet Laurie Bolger in collaboration with young people who have a connection to the river.  
CRP looks forward to continuing to work with the PLA to help to make this vision a reality. CRP's Clean Air Logistics for London project focuses specifically on moving freight via the Thames in line with the PLA's Vision. 
For more information, please contact CRP Project Officer Dave Ebbrell – davidebbrell@crossriverpartnership.org