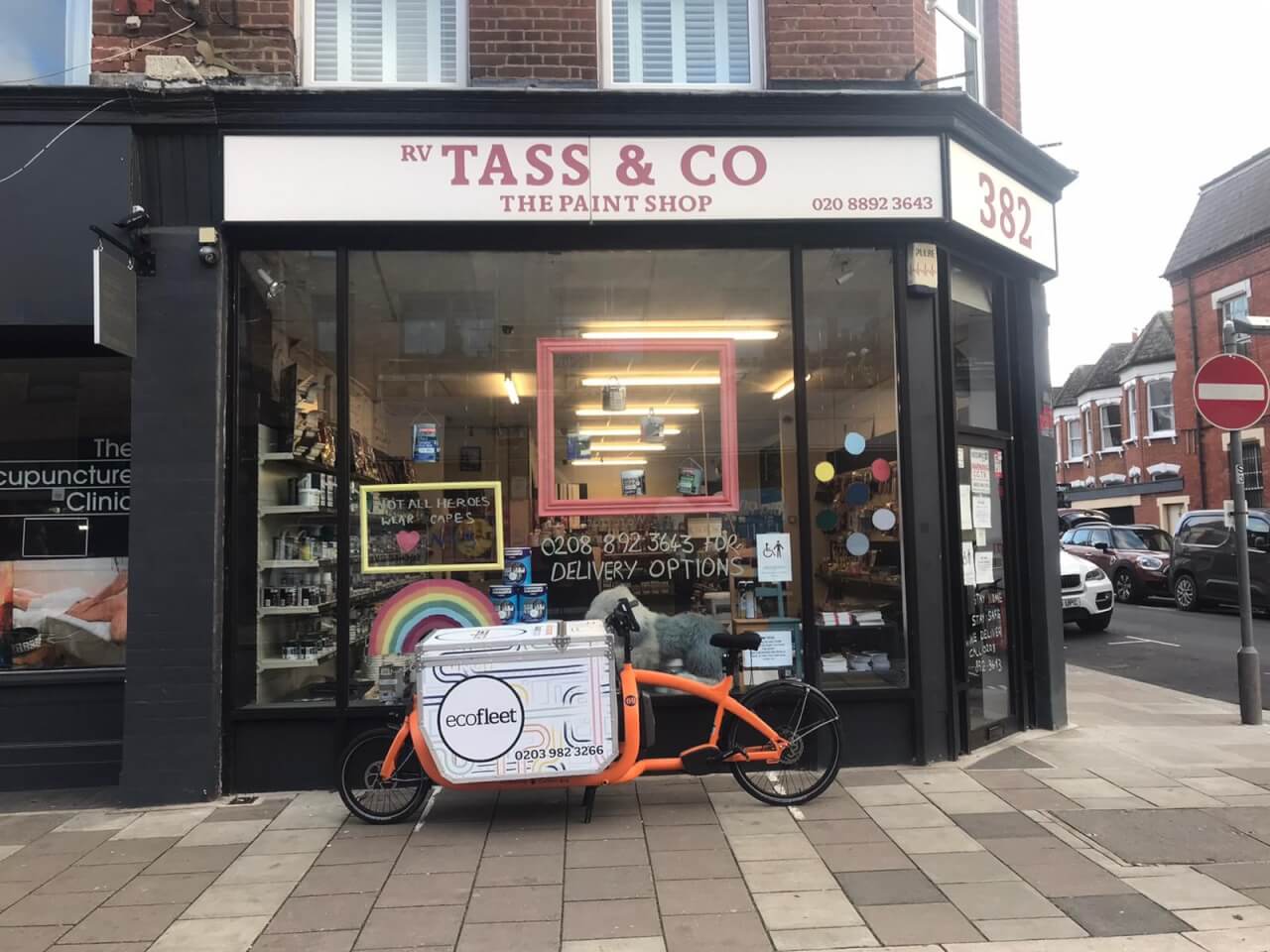 New Local Cargo Bike Schemes Launch This Month!
24th November 2020 / Posted by CRP Team
CRP has launched a number of new cargo bike schemes as part of the Clean Air Villages project. These schemes will support local business communities to deliver their products and services to their customers, positively impacting on air quality as well as saving time and resources. The schemes help a range of businesses from market traders, to independent stores delivering art, wine, essential supplies and even paint!
In London Borough of Richmond, RV Tass has started a weekly delivery slot to deliver paint to those in the local community. Over in Tooting, London Borough of Wandsworth, market trader Gemma, owner of Love Art, has started utilising the trial to provide a delivery service for her customers. In Wimbledon, London Borough of Merton, Fielders is preparing to have a weekly cargo bike delivery slot to enable customers to still order from home!
In all three of these schemes, there is still capacity to support more businesses, especially over the Christmas break. If you are interested in using the scheme for FREE as a business in one of these areas, please contact CRP Senior Project Officer Laura Jacklin.