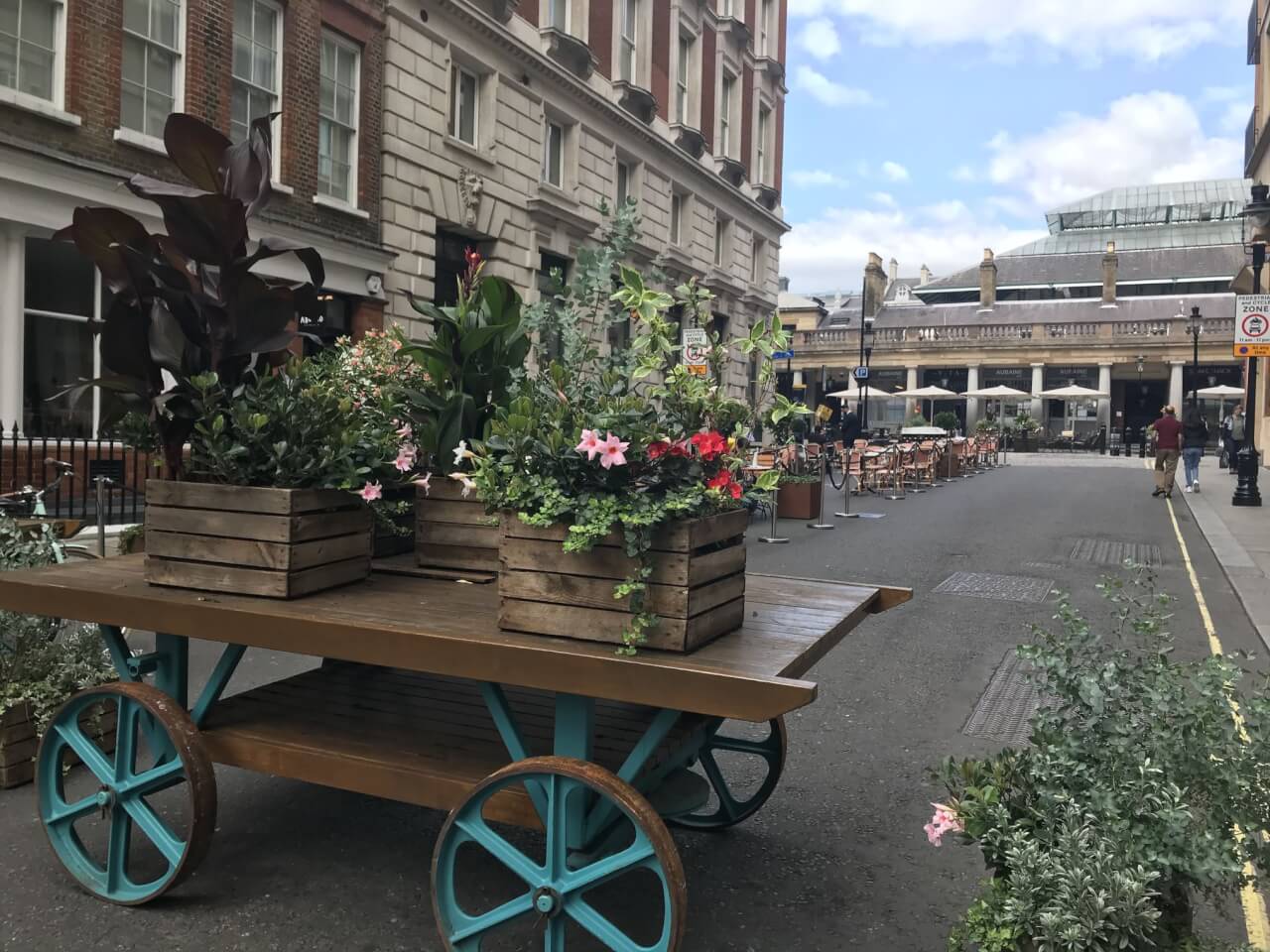 New Clean Air Routes to be developed as part of CAV3
8th September 2020 / Posted by CRP Team
Some streets have cleaner air than others, and we can all reduce our exposure to air pollution by considering how we get from A to B. CRP's Clean Air Route Finder is designed to help you find a healthier way to reach your destination.
To understand clean air routes in action, take a look at London's original clean air walking route between King's Cross and Euston Stations. This route reduces exposure to pollution by at least 50% compared with walking along Euston Road, offering a healthier and less stressful journey between these key stations.
CRP is excited to be working with Tranquil City to develop additional clean air walking and cycling routes as part of the Clean Air Villages 3 programme. We will be able to share further details as these routes are developed over the coming months.
Tranquil City is an environmental data and engagement company whose mission is to help people lead healthier lives in cities. They are a multidisciplinary team with experts in air quality, acoustics, environmental psychology, sustainability, urban planning and public engagement and have been campaigning since 2016 for healthier, cleaner and greener routes in London and beyond. Grant Waters and Ben Warren will be working with CRP on the clean air routes project, with Ben having over 14 years' experience in Air Quality consultancy and monitoring projects, including for national, regional and local government.
Together, CRP and Tranquil City will be monitoring the air quality along selected walking and cycling routes, measuring key pollutants associated with vehicle emissions and adverse health impacts, nitrogen dioxide and particulate matter. Collecting real life data will help to accurately quantify the benefits that opting for a cleaner route can offer.
For more information, please get in touch with CRP Air Quality Analysis Officer Abby McDougall.