Mayor's Van Scrappage Scheme now open
18th March 2019 / Posted by CRP Team
Applications to the Mayor's £23 million Scrappage Scheme to help micro businesses and charities prepare for the Introduction of the Ultra Low Emission Zone (ULEZ) are now open.
Micro businesses and charities can apply to scrap up to three older non-ULEZ compliant vans and mini buses. Scrappage options are:
1. Scrappage for frequent users of the Congestion Charging Zone (CCZ) (£3,500)
2. Scrappage and purchase/lease of Euro 6 replacement (£3,500)
3. Scrappage and contribution towards running costs (including insurance) of an electric vehicle (£6,000)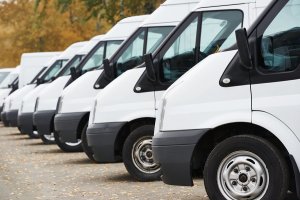 For further information and eligibility criteria, please see TfL's scrappage scheme webpage. To check if your vehicle is ULEZ compliant, please see here. The ULEZ will be introduced on 8 April 2019 and – unlike the current Congestion Charge Zone – applies 24 hours a day, 7 days a week.
As part of CRP's business engagement programmes (e.g. Clean Air Villages), the team actively spreads the word about the imminent introduction of ULEZ as well as the van scrappage scheme.
Please note that the Mayor has also announced a car scrappage fund to support low-income Londoners preparing for ULEZ. This fund will be launched later this year.
For further information, please contact CRP's Principal Programme Manager Tanja Dalle-Muenchmeyer.