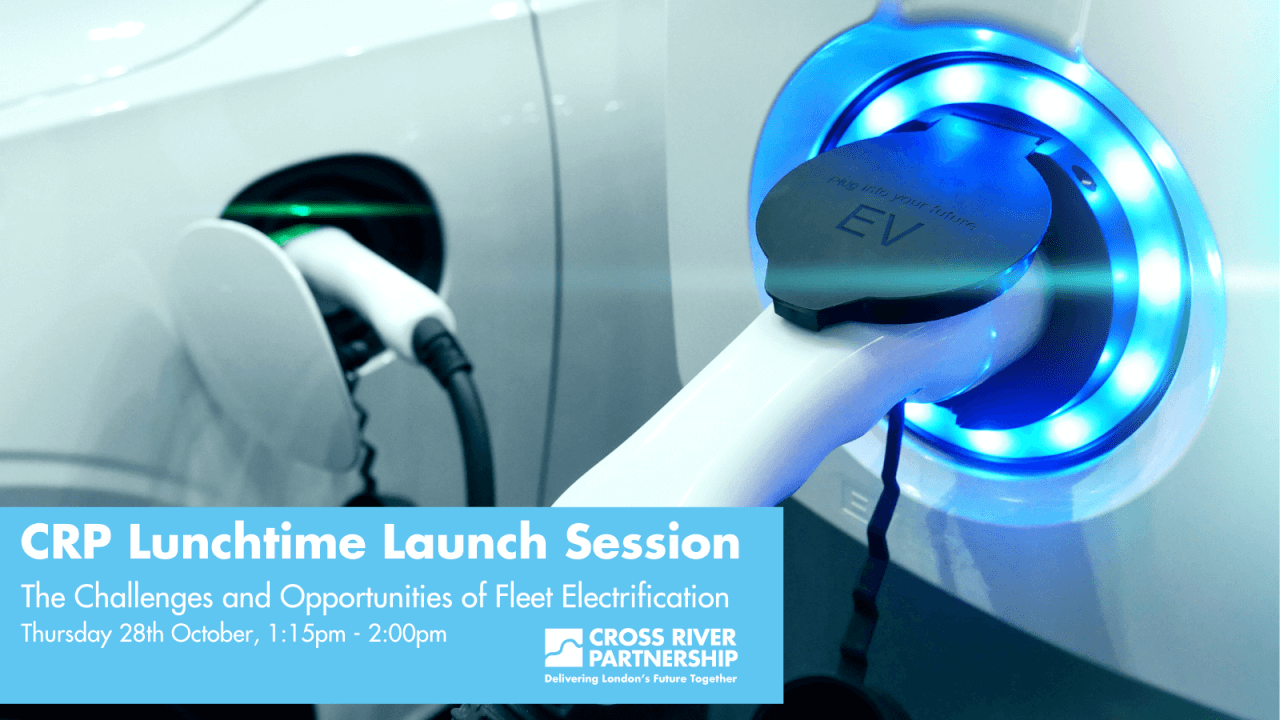 Lunchtime Launch 10 –  October: The Challenges and Opportunities of Fleet Electrification
26th October 2021 / Posted by CRP Team
Join us from 1:15pm – 2:00pm, Thursday 28th October, to discuss findings from the Electric Vehicle (EV) Fleet-Centre Local Energy System (EFLES) project, a collaboration between CRP, UK Power Networks Services, UPS and Moixa.
CRP Project Manager Sefinat Otaru will be giving an overview of all of CRP's past and present work with EVs and their associated infrastructure. We will also be joined by Pantelis Stefas, UK Power Networks Services, who will be highlighting how fleet owners can be supported to gain the benefits of going electric, as well as future areas of development in the sector. Also speaking will be Adam Cundy, Moixa, introducing the cloud-based platform GridShare and its application and value to fleet electrification. Lastly, we will be joined by Claire Thompson-Sage, UPS, who will be discussing best-practice case studies from around the globe and how UPS can bring down the cost of electrification of fleet.
The main learning points from this session include:
How EFLES has explored the potential for shared charging for publicly accessible rapid charge points.
How successful partnership can lead to the acceleration of rapid electrification of commercial fleets.
How charging can be optimised to generate revenue within energy systems.
For more information, please contact CRP Communications Project Manager Rachael Aldridge.