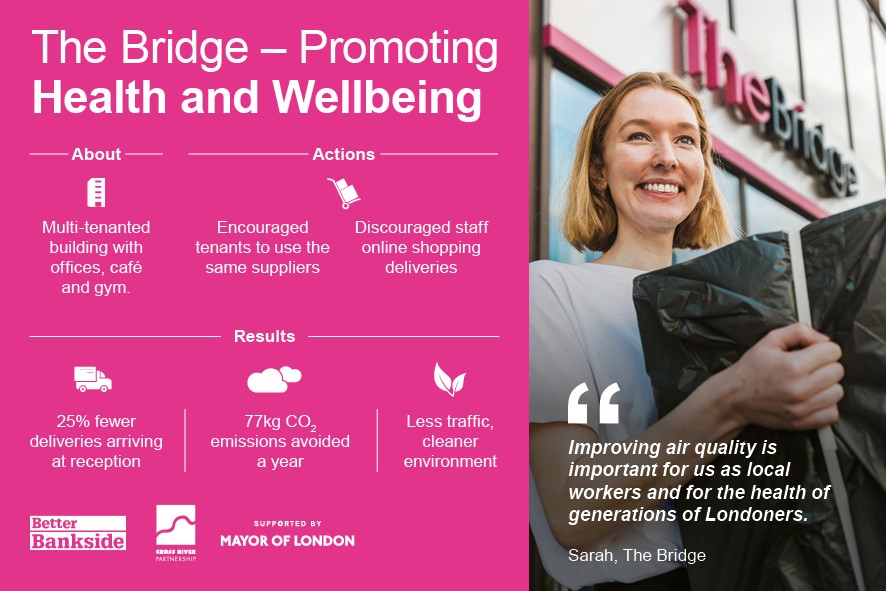 Less traffic, cleaner environment with deliverBEST
12th November 2018 / Posted by CRP Team
CRP's online tool and business support service, deliverBEST, has provided recommendations and guidance to more than 300 businesses over the past 18 months, supporting them to reduce emissions from their delivery and servicing.
The Bridge, a Better Bankside BID member, was supported to reduce the number of deliveries arriving at their multi-tenanted building by 25%, reducing emissions by 77kg CO2 a year.
Please see here for additional sector-specific case studies that CRP has produced with participating businesses.
CRP members can add relevant delivery and servicing schemes and case studies to the deliverBEST tool for free by contacting CRP's Business Engagement Officer Sefinat Otaru.