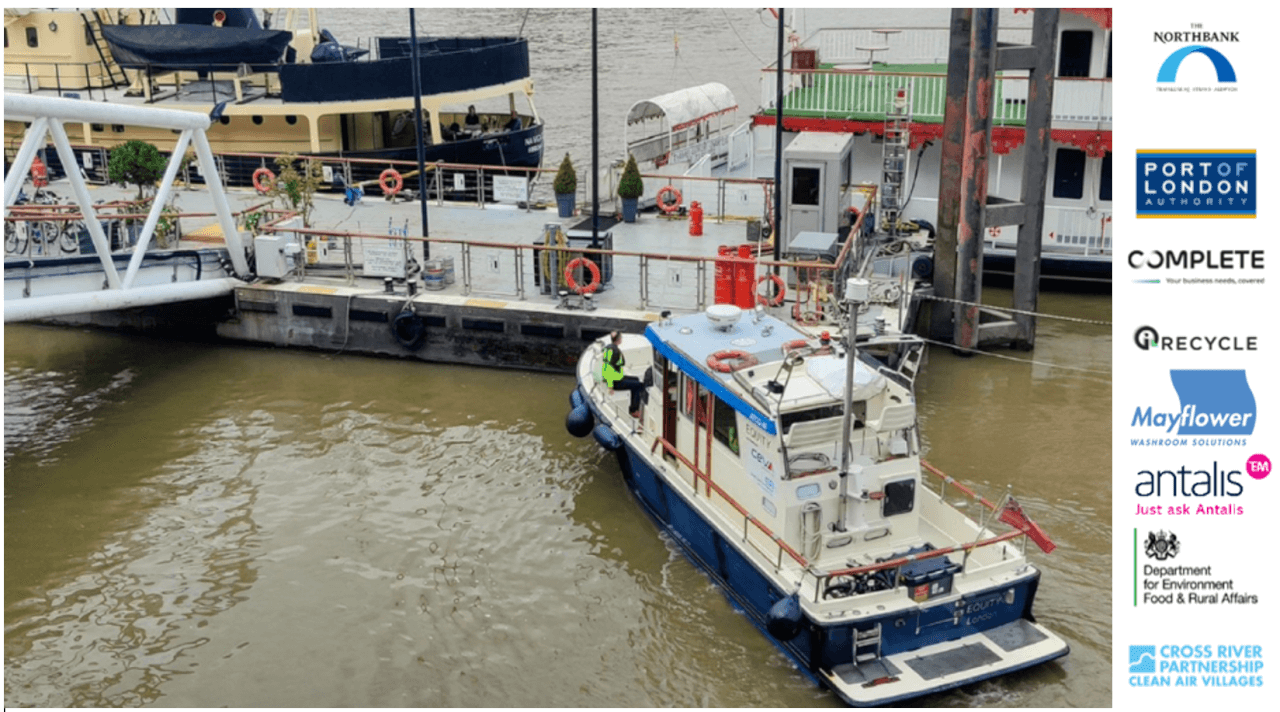 Knot long to go until the CAV4 river freight pilot launches!
30th June 2022 / Posted by CRP Team
CRP is working closely with the Port of London Authority on a river freight pilot with partners GPS Marine, Northbank BID, Port of London Authority, Complete, iRecycle, Mayflower and Antalis.
This will showcase how the river has the capabilities for a multi-pick-up journey, bringing supplier goods into central London by boat.  Avoiding road congestion and reducing pollution in the process.  The last mile of the journey will be completed using a zero-emission cargo bike.
The aims of the clean air initiative, which is being delivered as part of the Defra-funded Clean Air Villages 4 programme, are to showcase how to setup river logistics and to share the learnings to encourage further use of the river.  This will lead to improved local air quality, and we look forward to exploring this further through the Clean Air Logistics in London (CALL) project.
For further information, please contact the CRP Project Manager, Kate katefenton@crossriverpartnership.org