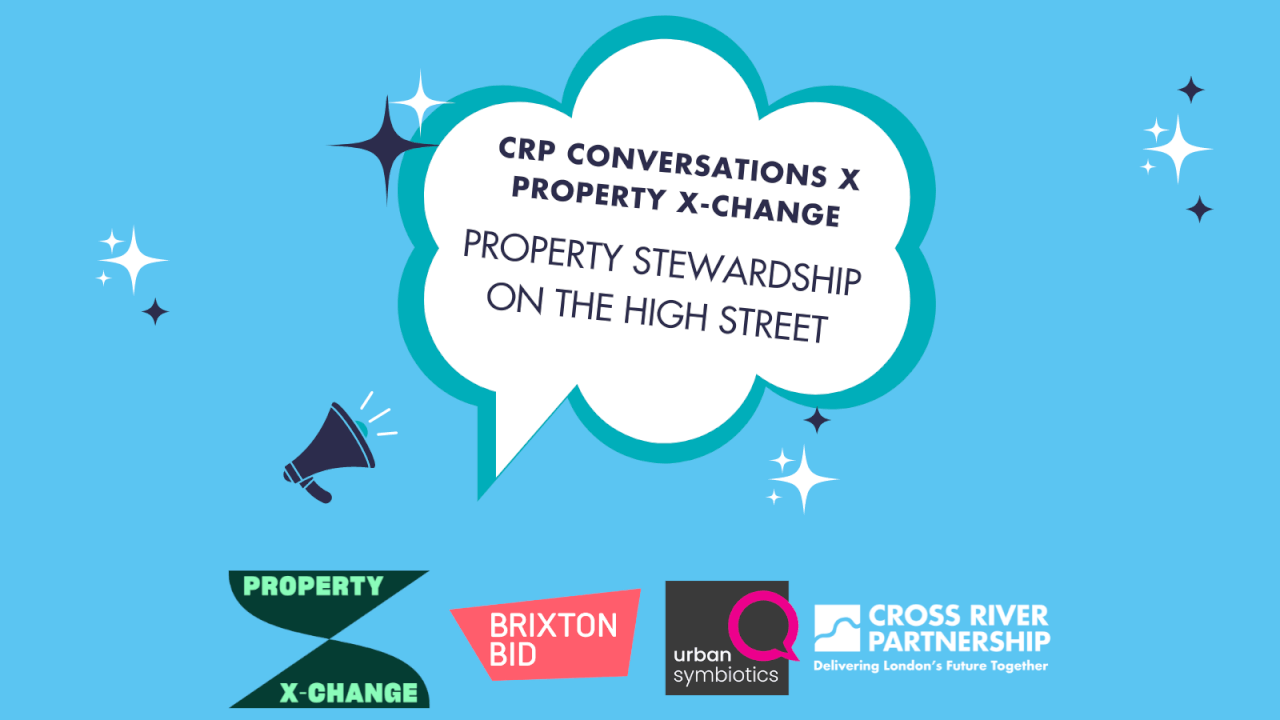 Join us tomorrow for CRP Conversations
23rd January 2023 / Posted by Rachael Aldridge
Join us for CRP's next event, CRP Conversations: Property Stewardship on the High Street, delivered in collaboration with Property X-Change.  
This Conversation will explore how different types of organisations can promote proactive management and stewardship of high street property to create more resilient and dynamic places. 
Expert place makers Gianluca Rizzo (Brixton BID) and Stephanie Edwards (Urban Symbiotics) will be presenting on their experiences working in high streets, both in Brixton and engaging communities. They will be sharing examples of positive place management in such dynamic areas of London.  
Rachael Aldridge (CRP) will be recapping lessons learned about place stewardship from CRP's Town Centre Futures report by Centre for London and its 10 case studies. These insights span transport, economic, environmental and community aspects of Town Centres. 
There's still time to register to attend!